2020-21 Jury
The 2020-21 jury panels for each division had 3 members. These are experts with many years of experience in the buildings sector. Each division panel had a combination of people with expertise in the areas of building design-construction, building science and sustainability, and manufacturing and scaling up.

Community Resilience Shelter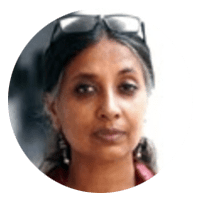 Anamika Prasad
Director,
Environmental Design Solutions
Anamika Prasad is an architect with a specialization in energy efficiency. She founded Environmental Design Solutions (EDS), an energy efficiency advisory firm, in 2003. EDS works in the areas of energy simulation, building codes and policy, and green building certification. Anamika graduated from SPA, New Delhi, and holds an MS from Arizona State University, USA.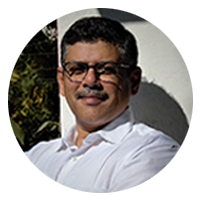 L Venkatesh
Director,
Integrated Digital Delivery,
Invicara
L Venkatesh is an architect who has started a new innings as a sutradhar for digital tech in design. After active designing for more than 25 years, he has shifted his focus to digital delivery and technology at the intersection of the drawing board and site. He has a Master's in Architecture from Iowa and a Bachelor's from the erstwhile University of Roorkee.
Vinay Natrajan
Manager, Building Science R&D, Modelling and Communications,
Saint-Gobain Research India Pvt. Ltd
Vinay Natrajan manages Saint-Gobain's R&D division at Chennai. He is involved in defining, diagnosing and designing the multi-comfort and wellbeing needs of occupants. He has over 10 years of experience in industrial and application-based innovation. Vinay Natrajan has a background in Mechanical Engineering from IIT Bombay, and MS and PhD degrees from the Department of Theoretical and Applied Mechanics, University of Illinois.

Multi-Family Housing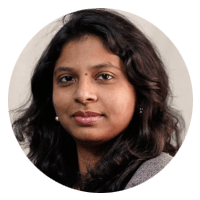 Swati Puchalapalli
Director,
TerraViridis Consultants LLP
Swati Puchalapalli has 20+ years of experience in Sustainable design, computational analysis and environmental policy research. A strong proponent of passive design, she combines learnings from vernacular with simulation-based data driven approach to building design. She focuses on High performance and high comfort leading to Net Zero design along with value engineering in the areas of energy, water and waste. Her projects range from sustainability consultancy to policy research and training, spread across various continents. She is a founding member of GRIHA Council and a visiting faculty at CEPT University and Manipal University.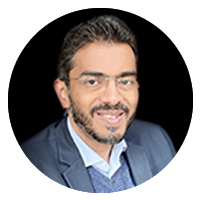 Aalok A. Deshmukh
Co-Founder & MD,
SuperHumanRace Pvt. Ltd.
Aalok A. Deshmukh is Co-Founder and MD at SuperHumanRace Pvt. Ltd., a start-up at the intersection of technology and sustainability. Aalok has over 20 years' experience in energy and sustainability strategy, implementation, consulting, and research in the corporate, government and non-profit sectors. Aalok is recognized as a Leadership in Energy and Environmental Design (LEED) Fellow. Previously, Aalok was at Schneider Electric India as Director – Sustainability & Influence Strategy. He has also headed the USAID-funded bilateral ECO-III Project. Earlier, Aalok has worked as Senior Consultant, Built Environment at Rocky Mountain Institute (RMI), USA.
Samit Bhowmick
Co-founder,
VeraTatva
Samit is co-founder at VeraTatva, a collaborative engineering consultancy that specializes in high performance, sustainable designs at little or no additional cost. Earlier, he was part of the infrastructure team at Infosys, where he managed MEP services for their new, ultra-efficient office buildings. He has held senior management positions at Transtech Turnkey, M+W Zander and ABB, delivering projects for critical facilities having close control of temperature, relative humidity, differential pressure and particle content. Samit believes that every designer should own the responsibility of minimizing the environmental impact implied by his/her design.

Office Building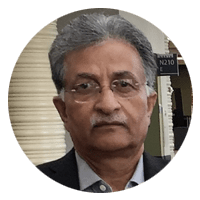 Gian C Modgil
Founder,
Sterling India
Gian Modgil is the founder of Sterling India, providing environment friendly building solutions. He graduated from Thapar University in Mechanical Engineering. He has served as President of both ASHRAE and ISHRAE associations in India. He has been involved with BIS for NBC-2005 and 2016 and BEE for ECBC 2007 and 2017. He is associated with various UN programmes for Energy Efficiency and green rating standards for buildings. He co-founded Sustainable Tourism Council of India with a vision to mobilize stakeholders in the Tourism Industry towards sustainability.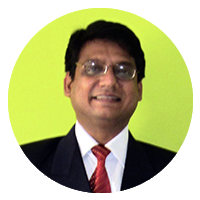 Jiten Prajapati
Principal Architect,
Jiten Prajapati
Jiten Prajapati is an architect, teacher and GRIHA – CP based in Mumbai. He has been involved in a range of architectural and research projects pertaining to sustainability since 1994. The focus of his consultancy is on design innovation, client satisfaction and research. He was a consultant for IGP-Gulbarga, which is the first passive cooled public building in India to be awarded LEED Gold Rating by the US GBC. He is the author and co-author of several books, articles, papers and software tools for sustainable architecture.
Dhiraj Wadhwa
Director, Commercial & Overseas Business,
Carrier Corporation
At Carrier, Dhiraj has been managing and leading HVAC Businesses for the India region. He is currently responsible for the Commercial Business in the India region and the Overseas Business. He simultaneously engages with nodal agencies to advocate for Energy Efficient Built environments. A Mechanical Engineer with a Post Graduate Diploma in Business Management, Dhiraj has over two decades of experience in the HVAC segment. His passion for energy efficiency encourages him to share the same knowledge with the HVAC fraternity for its application at suitable platforms.

Educational Building
Harsh Thapar
Founder,
Envirolyser
Harsh Thapar, an Architect and Environmentalist, believes that sensitive design can go a very long way to make people's life better. He is passionate about building science and technology to design healthier and environment friendly buildings. After studying Sustainable Environmental Design at the Architectural Association School, London, he worked as Associate at Foster and Partners, London. He achieved the title of a Chartered Environmentalist in the UK. After working as Vice President at HKS Architects, New Delhi, he founded Envirolyser. Harsh has worked on high performance buildings and master planning projects like the Masdar, Abu Dhabi, New Apple Campus at San Jose (LEED Platinum), Bloomberg Headquarters in London (BREEAM Outstanding Building) and Amaravati New Capital Complex in Andhra Pradesh in India.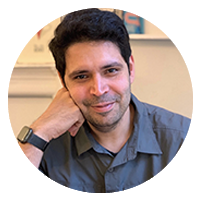 Karl Wadia
Senior Associate,
Architect Hafeez Contractor
Karl Wadia joined Architect Hafeez Contractor's design firm as an intern in 1999, and today leads a studio of nearly 100 designers, visualizers, and technicians. He graduated from the Academy of Architecture, Mumbai and earned a Master's from Columbia University's Graduate School of Architecture, Planning and Preservation. He has worked with Kohn Pedersen Fox, designing some of their most expansive Middle East Projects. At AHC, Karl's studio is designing India's Largest Net Zero Energy Building at Manipal University Jaipur Campus; which is also the world's 3rd largest Net Zero Energy Building. His studio is re-imagining IIM Calcutta's 135-acre campus along with The BITS School of Management. They are also working with the institute to prepare the Carbon Neutrality Road Map for 2040.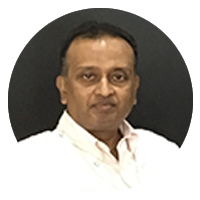 Isaac Emmanuel
Head – Construction,
Covestro (India) Pvt. Ltd.
Isaac Emmanuel has been immersed in the world of polymers for the past 29 years in various capacities of Sales, Marketing, Business Development, Advocacy, Innovation and Sustainability, and almost all his career as an inventor of high-tech materials. He has pioneered introductions of new materials into the country as well as innovations involving affordable housing and agro-waste usage for construction. His industry contributions have been as Executive Committee Member of the Indian Polyurethane Association, as well as the visionary behind India Insulation Forum and the Spray Foam Alliance of India. Currently, Isaac works with the Inclusive Business arm of Covestro (India) where solutions based on sustainable innovations cater to the housing, food and water security of underserved communities.
Movie Jury
The Finalists showcased their projects in the form of films during the Design Challenge Finals, and competed for the Best Movie Award. The Best Movie Award was presented by these experts:
Ashwini Deodeshmukh
Head CSR & Sustainability Reporting
Godrej & Boyce Mfg. Co. Ltd
Ashwini Deodeshmukh is the Head of CSR & Sustainability Reporting at Godrej & Boyce Mfg. Co. Ltd. She is an Architect by qualification, with a passion for good design and sustainable development. In her 21 years of experience, she has worked in varied functions like product marketing, new product development, product sustainability and CSR. She has worked on implementation of several International Green products and plant certification programs by conducting environmental life cycle assessments. She has also collaborated with academicians and research institutes to develop research papers in areas like Indoor Air Quality, Scrap utilization etc. She has played a key role in planning and implementing CSR projects related to skilling of youth enhancement of quality of education, community wastewater management and village sanitation.
Amitabha Sur
National President
ISHRAE
Amitabha Sur is a graduate of Physics and Engineering, with an MBA in Marketing. He started his career as a Trainee HVAC Engineer and later, took charge of design and supervision of Air-conditioning projects. He joined Aircon in 1992 as Construction Manager and later took charge of the Sales & Marketing of Aircon's air conditioning business. In 2002, he was appointed as CEO of the company. He has played an instrumental role in converting Aircon from a Unitary product dealer to an Electro Mechanical Contractor. He has over 20 years of experience in Heating, Ventilation and Air-conditioning, Electro – Mechanical Building Services and Building Management Systems. Having held several positions in ISHRAE including National Secretary, Treasurer and Vice President, he is the incumbent National President.
Grand Jury
The Division Winners across all 4 competition Divisions pitched to the Grand Jury and compete for the Grand Prize. The teams presented to the Grand Jury panel comprising these experts:
Sanjay Verma
Regional CEO, Asia Pacific
G4S Plc.
Sanjay Verma is Regional CEO, Asia Pacific at G4S Plc., the world's largest security and technology services company. Based in Hong Kong, he currently oversees G4S's business covering 16 countries in the Asia Pacific region. He has previously worked in the real estate and construction industry for more than 20 years with firms such as Cushman & Wakefield, Colliers International and Voltas. He has held a number of senior leadership and board level roles while working in India, China and Hong Kong. Sanjay is a graduate in Electrical Engineering and has an MBA in Finance and Marketing.
KJ Bennychan
Senior Associate Editor, Business
Press Trust of India (PTI)
KJ Bennychan heads business news of The Press Trust of India in Bombay, and has been eking out a living by jumbling words and numbers for the past 28 years. He has a Master's in Western Philosophy with a first rank. Ben has been reporting and interpreting the developments in macro-economy, banking and finance, and the on-goings in the country's largest corporate houses for nearly three decades. Previously, he spent 16 years in New Delhi working with the Observer and Financial Express. He co-founded the Gateway Lit Fest, the largest and only national literary summit celebrating regional literature.
Jeeth Iype
Director
Good Earth
Jeeth Iype is an entrepreneur with a background in sustainable architecture. His vision for the world is built on the themes of community, collaboration and ecology. His passion for alternate lifestyles has led him to research human behavior in relation to the built environment, organic farming and permaculture design. As Director of Good Earth, he has been involved in the design and development of various sustainable communities. His quest for conservation of threatened and ecologically sensitive environments has guided his social ecotourism projects in the Himalayas. Jeeth is a passionate photographer with a specific interest in astro-landscape photography.