Solar Decathlon India, what's it all about?
Net-zero buildings, that's what it's about!
Solar Decathlon India is a challenge for postgraduate and undergraduate student teams from Indian institutions to join forces and combat Climate Change. Student teams design net-zero-energy-water buildings, contributing to real projects, while partnering with leaders in real estate development.
Solar Decathlon India enables students to explore innovative and affordable market-ready solutions. This is the resilient and carbon-neutral way forward for our sustainable buildings and communities.
172 teams complete the first milestone and submit Deliverable 01!
Teams in the Building Divisions submitted Building Area Programmes, Climate and Site Analyses, Net-zero Goals, and Implementation Strategies and teams in the Product Division submitted User Research, Problem Definition, Objectives, and Success Metrics.
Teams use the feedback received from industry experts to sharpen their submissions in Deliverable 02.
SDI 2023-24 Challenge is underway!
We have 160 teams competing in 5 Building Divisions and 15 teams competing in the Product Division!
Through the nine-month long challenge these student teams will get to learn fundamentals of sustainable Building Science, get access to simulation software, and have the opportunity to interact with top organisations in sustainability, while working on real buildings and building problems.
Building Divisions
This year, teams can participate and compete in one of the 5 Building Divisions. Each division represents a unique building problem faced in India, and is critical to be addressed for sustainable development in the built environment. The teams will work on innovative and regional solutions for a building in the division of their choice and compete for the Division Prize. View more details here.
..
Product Divisions
In the 2023-24 Challenge, we have a new Product Division. Teams are required to develop a tested prototype for their product solution. The Residential Cooling Retrofit is a challenge to 'make' solutions that improve cooling performance in existing residential buildings, where the solution could be implemented by the resident themselves or with minimal assistance from a technician, such as an electrician or a carpenter. View more details here.
Summarising the 2022-23 Challenge
After 9 months, we wrap up another successful year. This year, over 1700+ students and 179 faculty mentors from 126 institutions across India participated and worked on 154 real building designs. At the Finals, they presented their work to the jury, and the jury appreciated their hard work. The finalists also got access to the internship fair to secure placement opportunities with companies working on climate action.
Watch their presentations on our YouTube Channel.
The Grand Winner
The Grand Winner of Solar Decathlon India 2022-23 is Team V⁰ from Visvesvaraya National Institute of Technology, Nagpur. Their project featured incredibly innovative design aspects, such as peer-to-peer energy sharing! In the words of Harleen Oberoi, Sr. VP, Tata Housing Development Company Ltd., "If this project is implemented, I'm sure it is going to have a profound social impact, on the way people look at public buildings."
..
Division Winners and Runners-Up
Our Division Winners for the 2022-23 season! View more details here.
Testing and prototyping
Solar Decathlon India provides an opportunity to develop interesting and innovative ideas. Students can develop them, test them and build models. The workability of their ideas can be tested by building working prototypes. Team Ecolution in the 2020-21 Challenge developed a working prototype of their shading device and analyzed wind patterns in their building.
See the work done by the finalists in the 2021-22 Challenge here and the 2022-23 Challenge here.
..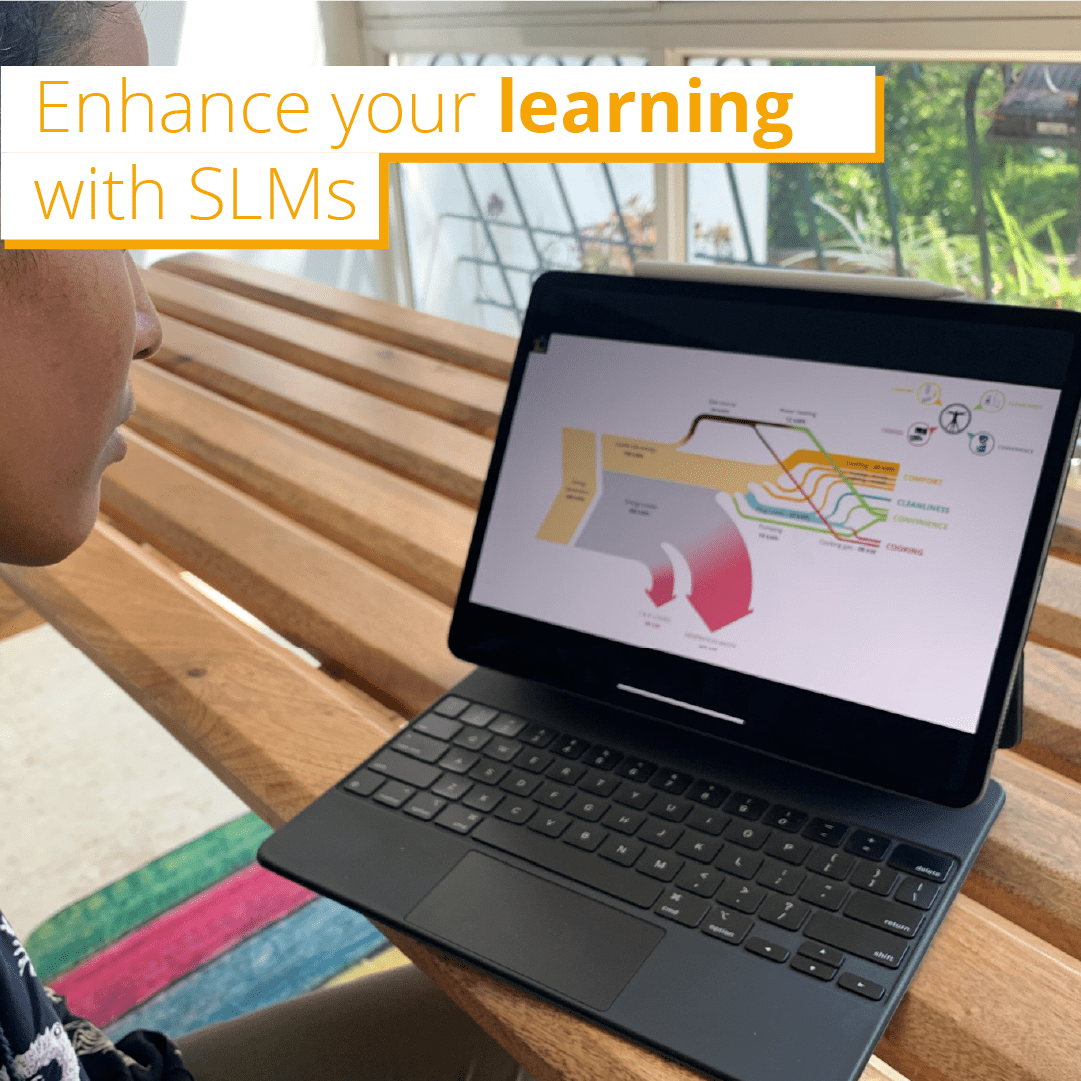 Crash course on Building Science 
Participating teams have the opportunity to become experts in Building Science. The teams will get access to online Self-Learning Modules on building science, energy efficiency, water sufficiency, cost estimation, resilience, and much more. Completing the modules according to the schedule, will help participants make best use of the learning, and apply it in their real building design projects. Read more about these modules here.
Become a Project Partner
Each team participating in one of the building divisions of SDI partners with a building owner or developer whose project they will work on. These project partners can take up a leadership role to change the future of our buildings and communities by joining the Solar Decathlon India effort. In the 2022-23 Challenge, 83 real Project Partners collaborated with students to make their buildings net-zero energy-water and climate resilient.
If you want to become a Project Partner, register your interest here.
DesignBuilder
DesignBuilder makes building performance simulations easy. It contains a suite of state of the art performance analysis tools in an easy-to-use interface, trusted by engineers, architects and energy assessors the world over. Teams who register get access to DesignBuilder to test their design ideas.
Click here to see how the teams used simulations in the 2022-23 Challenge.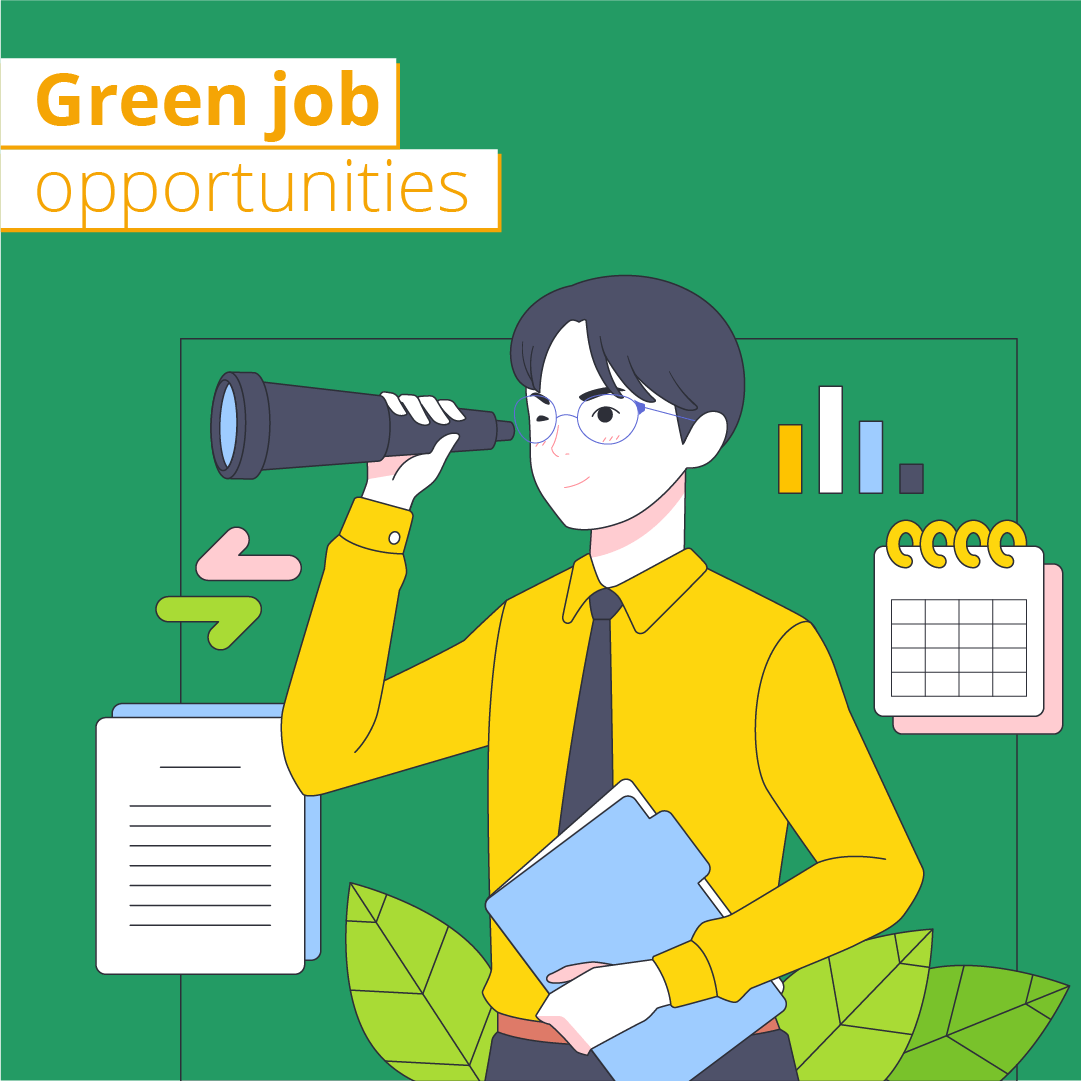 Green job opportunities 
Finalist teams have access to internships and placement with companies leading the charge on sustainability and climate action. In the 2022-23 Challenge, 33 such organisations offered internship opportunities to finalists in an internship fair during the SDI Finals 2023. Check out the list of companies that were part of the fair.
"Our Lodha net-zero Urban Accelerator shows that growth decoupled from emissions is possible. We feel we can foster success through collaborations like SDI where the generation of future designers are encouraged to join us in Building a Better Life and leaving a better planet for the generations to come."
We are learning different approaches to sustainability. Our project partner Navira has the Saptha Patha concept of sustainability including land, people and food, whereas our industry partner, Passive House Institute based in Germany, have a different approach to how they deal with resilience.
"If this project (Team V°) is implemented, I'm sure it is going to have a profound social impact, on the way people look at public buildings."
"SDI is not a competition; it is a movement. With AI coming into designs, I would participate again and would like to work with a real time project that would bring in sustainability, talk about parametric forms, building skin that would acts a filter to combat air quality index, etc."
I am very impressed by the team and I will take it away and implement their work. They have helped us reduce the cost by 30% and this makes it even more attractive as a design
Honestly speaking, I like the design that they have presented more than what we have for the building right now. The direction which the team is taking is very much in line with what the industry is taking.
This competition differentiates itself from any other competition that I have been in, because through this we have an opportunity to make real-world impact. I never thought I would approach people and companies outside in the first few years of my professional life, let alone as a college student.