Group of Advisors
The Group of Advisors consists of experts from the industry, academia, research, and consultancy. The group provides strategic advice and guidance to the Core Team in managing the programme. The group reviews all aspects of the programme and its activities, the Competition Guide, the learning resources, and helps identify experts for jury, webinars and mentors for the incubation hub.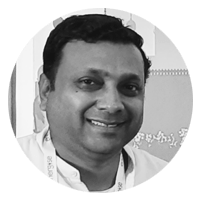 Dr Saket Sarraf
Principal, ps Collective
Dr. Saket Sarraf is passionate about issues related to sustainable development and has over 20 years of experience in India and the USA. He is the founder and Principal at ps Collective, a platform for advocacy, research, policy analysis, and consultancy. His current work focuses on policy research and decision support systems in the areas of energy policy, efficiency, and sustainable development.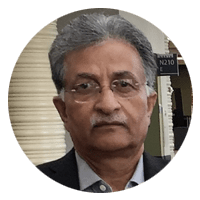 Gian C Modgil
Founder, Sterling India
Gian Modgil (Fellow, ASHRAE) graduated from the Thapar University in Mechanical Engineering. He started Sterling India to provide environment friendly Green solutions. He is actively associated with ASHRAE and ISHRAE and served as president for both these associations in India. He has been involved with BIS for NBC-2005 and 2016 and BEE for ECBC 2007 and 2017. He is associated with various UN programs for Energy Efficiency and green rating standards for buildings. He co-founded Sustainable Tourism Council of India with a vision to mobilize and influence stakeholders in the Tourism Industry towards a path of sustainability.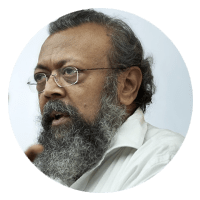 Sanjay Prakash
Principal, SHiFt Studio
Sanjay Prakash is the Principal of SHiFt: Studio for Habitat Futures, with a commitment to energy-conscious architecture, eco-friendly design, people's participation in planning, music and production design. His professional and personal life integrates urbanism and sustainability. His practice and research over 40 years includes passive and low energy design, hybrid air-conditioning, autonomous energy and water systems, bamboo, wood and earth construction, community-based design of common property, and computer-aided design. He has mentored hundreds of professionals. He is a co-founder of Future Institute and Himalayan Institute for Alternatives, Ladakh..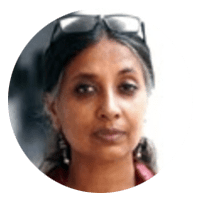 Anamika Prasad
Director, EDS
An architect with a specialization in energy efficiency, Anamika founded EDS, an energy efficiency advisory firm, in 2003. EDS works in the areas of energy simulation, building codes and policy, and green building certification. Anamika graduated from SPA, New Delhi, and holds an MS from Arizona State University, USA.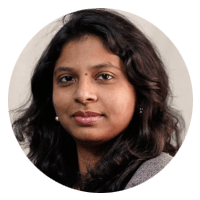 Swati Puchalapalli
Director, TerraViridis Consultants LLP
Swati Puchalapalli has 20+ years of experience in Sustainable design, computational analysis and environmental policy research. A strong proponent of passive design, she combines learnings from vernacular with simulation-based data driven approach to building design. She focuses on High performance and high comfort leading to Net Zero design along with value engineering in the areas of energy, water and waste. Her projects range from sustainability consultancy to policy research and training, spread across various continents. She is a founding member of GRIHA Council and a visiting faculty at CEPT University and Manipal University.
Rohan M Parikh
Head, Sustainability, Nurture
Rohan heads sustainability at Nurture Agtech Private Limited a wholly owned subsidiary of UPL. He is responsible for driving sustainable farming practices guiding the farmer sequester carbon into the soil while achieving more from less that is more nutritious food from less land, less water, less energy, and less chemicals.
Prior to joining Nurture, Rohan worked as a Net Zero consultant helping corporates, developers and institutions design net Zero campuses.
In his previous capacity as Vice President at Infosys and Head of infrastructure and sustainability, he was responsible for designing and building high-performance campuses in India and China and managing the goals of becoming carbon neutral water positive and zero waste to landfills. During his tenure, Infosys built 14 million Sqft of high-performance buildings with a budget of $1 billion dollars. The new buildings at Infosys 60% more efficient than the 2007 levels when the program began. The combination of new designs, retrofits and smart operations resulted in a per capita energy reduction of 50%, saving the company $100 million in avoided electricity costs. During his tenure at Infosys, Rohan collaborated with several top academic universities for research on the build environment.
Rohan holds a master's degree in civil engineering from University of Illinois at Urbana Champaign.
Viral Oza
Chief Marketing Officer, Mahindra Lifespaces Developers Ltd.
Viral Oza is the Chief Marketing Officer for Mahindra Lifespace Developers Ltd. and is a Marketing professional with 25+ years' experience across FMCG, Telecom, Media and Real Estate.
Viral's passion for businesses that make a difference to consumers started early with his experience in Unilever and became stronger with senior roles in Nokia and Microsoft. His diverse experience spans several countries in Asia, Africa and the Middle East, and includes assignments that have involved launching new brands, developing categories and turning around businesses, creating authentic brands with deep impact on consumers' lives.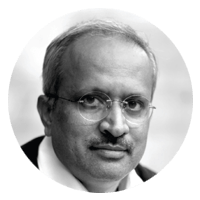 Prof. Rajan Rawal
Senior Advisor, Centre for Advanced Studies in Building Science and Energy (CARBSE)
Rajan Rawal is faculty member at CEPT University and Senior Advisor of Centre for Advanced Studies in Building Science and Energy (CARBSE) at CEPT Research and Development Foundation. He teaches energy-efficient built habitat, energy modelling and, energy policy at the postgraduate level. His work emphasis is on energy performance of human habitat and architectural science education.