Group of Advisors
The Group of Advisors consists of experts from the industry, academia, research, and consultancy. The group provides strategic advice and guidance to the Core Team in managing the programme. The group reviews all aspects of the programme and its activities, the Competition Guide, the learning resources, and helps identify experts for jury, webinars, and mentors for the incubation hub.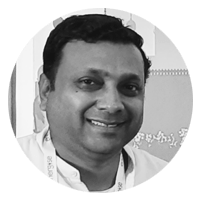 Dr Saket Sarraf
Principal, ps Collective
Dr. Saket Sarraf is passionate about issues related to sustainable development and has over 20 years of experience in India and the USA. He is the founder and Principal at ps Collective, a platform for advocacy, research, policy analysis, and consultancy. His current work focuses on policy research and decision support systems in the areas of energy policy, efficiency, and sustainable development.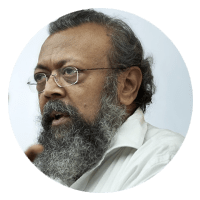 Sanjay Prakash
Principal, SHiFt Studio
Sanjay Prakash is the Principal of SHiFt: Studio for Habitat Futures, with a commitment to energy-conscious architecture, eco-friendly design, people's participation in planning, music and production design. His professional and personal life integrates urbanism and sustainability. His practice and research over 40 years includes passive and low energy design, hybrid air-conditioning, autonomous energy and water systems, bamboo, wood and earth construction, community-based design of common property, and computer-aided design. He has mentored hundreds of professionals. He is a co-founder of Future Institute and Himalayan Institute for Alternatives, Ladakh.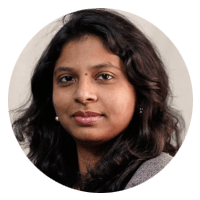 Swati Puchalapalli
Director, TerraViridis Consultants LLP
Swati Puchalapalli is the director of TerraViridis Consultants LLP and has 20+ years of experience in Sustainable design, computational analysis, and environmental policy research. A strong proponent of passive design, she combines learnings from vernacular with simulation-based data driven approach to building design. She focuses on High performance and high comfort leading to Net Zero design along with value engineering in the areas of energy, water and waste. Her projects range from sustainability consultancy to policy research and training, spread across various continents. She is a founding member of GRIHA Council and a visiting faculty at CEPT University and Manipal University.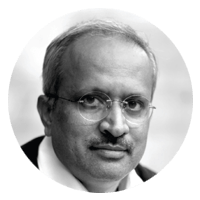 Rajan Rawal
Senior Advisor, Centre for Advanced Studies in Building Science and Energy (CARBSE), CRDF
Rajan Rawal is a Professor at CEPT University and Senior Advisor of Centre for Advanced Studies in Building Science and Energy (CARBSE) at CEPT Research and Development Foundation. He teaches energy-efficient built habitat, energy modelling and, energy policy at the postgraduate level. His work emphasis is on the energy performance of human habitat and architectural science education.
Isaac Emmanuel
Head – Innovation Management & Strategic Alliances
Isaac has been immersed in the world of polymers for the past 29+ years in various capacities of Sales, Marketing, Business Development, Advocacy, Innovation and Sustainability, and almost all his career with the company which has invented high-tech materials. He has pioneered introductions of new materials into the country as well as innovations involving affordable housing and agro-waste usage for construction. His industry contributions have been as Executive Committee Member of the Indian Polyurethane Association, as well as the visionary behind India Insulation Forum and the Spray Foam Alliance of India; he recently took over as Editor – PU Today, the magazine of IPUA. Currently, Isaac works with the Inclusive Business arm of Covestro (India) where solutions based on sustainable innovations cater to the housing, food, water, and sanitation security of underserved communities.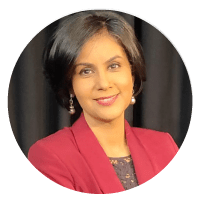 Manisha Natarajan
Consulting Editor, Urban Development & Real Estate, NDTV  
Manisha is a noted journalist in Real Estate and Urban Development, and Personal Finance. She currently hosts the prime-time show – "The Urban Reality" on NDTV 24×7 and is known for 'The Property Show', 'Let's Talk Money' on NDTV, and 'Urban Reality' and 'The Real Deal' on CNBC-TV18. Manisha has been a reporter for BBC World programs – 'Moneywise' & 'India Business Report'  and has anchored over 2,000 hours of live business news, including key events such as the Union Budget, Economic Survey, Credit Policy and Tax Roundtables with NDTV. She has also been a contributory columnist with the Indian Express, cnbctv18.com & ndtv.com.
Harleen Oberoi
Head – Project Management, Tata Realty & Infrastructure Limited & Sr. VP, Tata Housing Development Company Ltd.
Harleen Oberoi has over 30 years of experience in project management and construction across projects in India and the overseas market. He was previously Senior Executive Director of Project Management at Colliers International India, Executive Director at Brookfield Global Integrated Solutions, and Executive Director at Cushman & Wakefield India. He also set up the Project Management for the business of AECOM in India. He holds a post-Graduation degree in Construction Management from NICMAR, and a Civil Engineering Degree from NIT, Kurukshetra.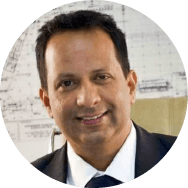 Ar. Sandeep Shikre | LEED AP
President + CEO | Sandeep Shikre & Associates (SSA Architects)
Ar. Sandeep Shikre spearheads SSA Architects with a team of 300+ young dedicated, committed professionals that renders Architectural, Interior Design, and Construction Management Consultancy Services. Sandeep is an USGBC LEED Accredited Professional and has a deep commitment towards sustainable development. He is the founding Member of IGBC and Chairman of IGBC (Indian Green Building Council) Mumbai Chapter. He is a patron of CTBUH (The Council for Tall Building in Urban Habitat) whose head office is in Chicago, USA and is on advisory committees for several forums. He was recently honoured with 'Senior Fellowship Award' by IGBC and is recognised as 'India's top 30 Architects' by Forbes India. Sandeep believes, "Architecture is a comprehensive approach, which combines the hard skills of design and the soft skills of human connection and experience". In a nutshell, it's all about 'Space, People and Happiness'.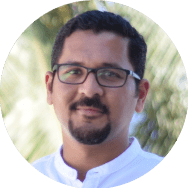 Kshitij Sawant
Solution Consultant – Sahaj Software Solutions
Kshitij is a Solution Consultant with a focus on Product Innovation at Sahaj. His expertise lies at the crossroads of consumer research, design, product development, and brand strategy, providing invaluable insights to fuel business growth. A passionate innovation strategist and a systems thinker, he crafts frameworks that facilitate the transformation of ideas into human-centric products that help propel innovation agendas for organisations. He loves synthesising and making sense of complex data to create simple yet meaningful solutions. With a career spanning 19 years, Kshitij's professional journey began in Architecture before evolving to encompass a broader understanding of design's integral role in business. He holds a master's degree in Design Methods from Institute of Design, Chicago, along with a Master in Architecture from the Illinois Institute of Technology, Chicago, and a Bachelor's degree in Architecture from Sir J.J. School of Architecture, Mumbai.