Programme Support
Solar Decathlon India looks a decade ahead to accelerate our net-zero-emissions goal while making resilient buildings that protect lives and property. Programme-level supporters provide the largest multi-year commitment to this effort. If your organisation is passionate about climate action, join the Solar Decathlon India effort by becoming a Programme Supporter.
Affiliates¤
The Solar Decathlon India challenge promotes innovation to combat climate change. It will transform the way we build urban spaces with technologies to make our buildings net-zero-emissions and resilient to protect lives and property from the adverse effects of climate change. You can be a part of this transformation and support our young leaders as they pave the pathway for a net-zero energy economy. Affiliates help the Solar Decathlon effort with in-kind contributions. Contact us to get more information on how you can support Solar Decathlon India.
Our affiliates get visibility within the Solar Decathlon India ecosystem and at our webinars and events.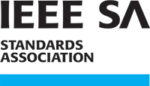 * The roles and responsibilities of AEEE and IIHS are separate and distinct, with independent budgets, financial resources and execution.
Φ The American Council for an Energy Efficiency Economy (ACEEE) has funded AEEE for activities relating to SDI. 
† AEEE and COA have signed a Memorandum of Understanding for knowledge collaboration on net-zero buildings in India.
¤ ISHRAE (India) and IEEE SA (India) are acting as outreach partner to SDI. Solemma provides free software licenses to all student participants and faculty mentors for the SDI competition. There is no financial implication. The respective teams at their own risk and responsibility, may enter into relevant agreement(s) with Solemma for use of the Solemma software. Teams are however free to use any dynamic simulation modelling software of their choice. Climate Launch Pad India to provide incubation to finalist team(s) of SDI.