Jury for 2022-23 Challenge
The submissions by finalists of the 2022-23 challenge were be reviewed by these experts. They have many years of experience in the buildings sector. Each division panel had a combination of people with expertise in the areas of building design-construction, building science and sustainability, and manufacturing and scaling up.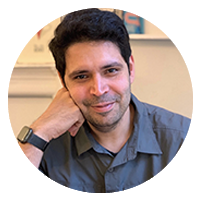 Karl Wadia
Senior Associate, Architect Hafeez Contractor
Karl Wadia joined Architect Hafeez Contractor's design firm as an intern in 1999, and today leads a studio of nearly 100 designers, visualisers, and technicians. He is a graduate of Academy of Architecture, Mumbai with a Master's from Columbia University's Graduate School of Architecture, Planning, and Preservation. He has worked with Kohn Pedersen Fox, designing some of their most expansive Middle East Projects. At AHC, Karl's studio is designing Manipal University Jaipur, India's Largest net-zero energy building, and the world's 3rd largest net-zero energy building. His studio is re-imagining IIM Calcutta's 135-acre campus and The BITS School of Management; and have won the International Design Competition for the National Maritime Heritage Complex at Lothal, Gujarat.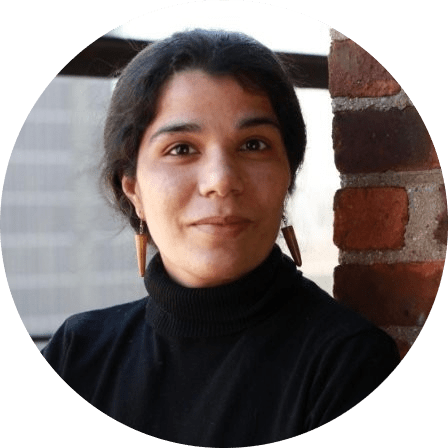 Aarti Nain
Advisor for Urban Cooling and Heat Management, UN Environment Programme
Aarti is an energy efficiency policy specialist with expertise in healthy and net zero energy buildings, sustainable cooling, energy efficiency financing and ESCOs, utility DSM programs, and market development of low-carbon building technologies. Aarti advises think-tanks such as GBPN and CEEW in developing policies for India and South Asia. Aarti has advised central and state governments and the private sector in implementing market-oriented energy efficiency programs that increase the cost-effectiveness of sustainable technologies. Important policy development work in India includes an update of the Energy Conservation Building Code 2017, and studies authored by her have informed national-level strategies for climate change mitigation. Aarti is a recipient of the Chevening Gurukul Fellowship from the University of Oxford and has a Master of Science from Carnegie Mellon University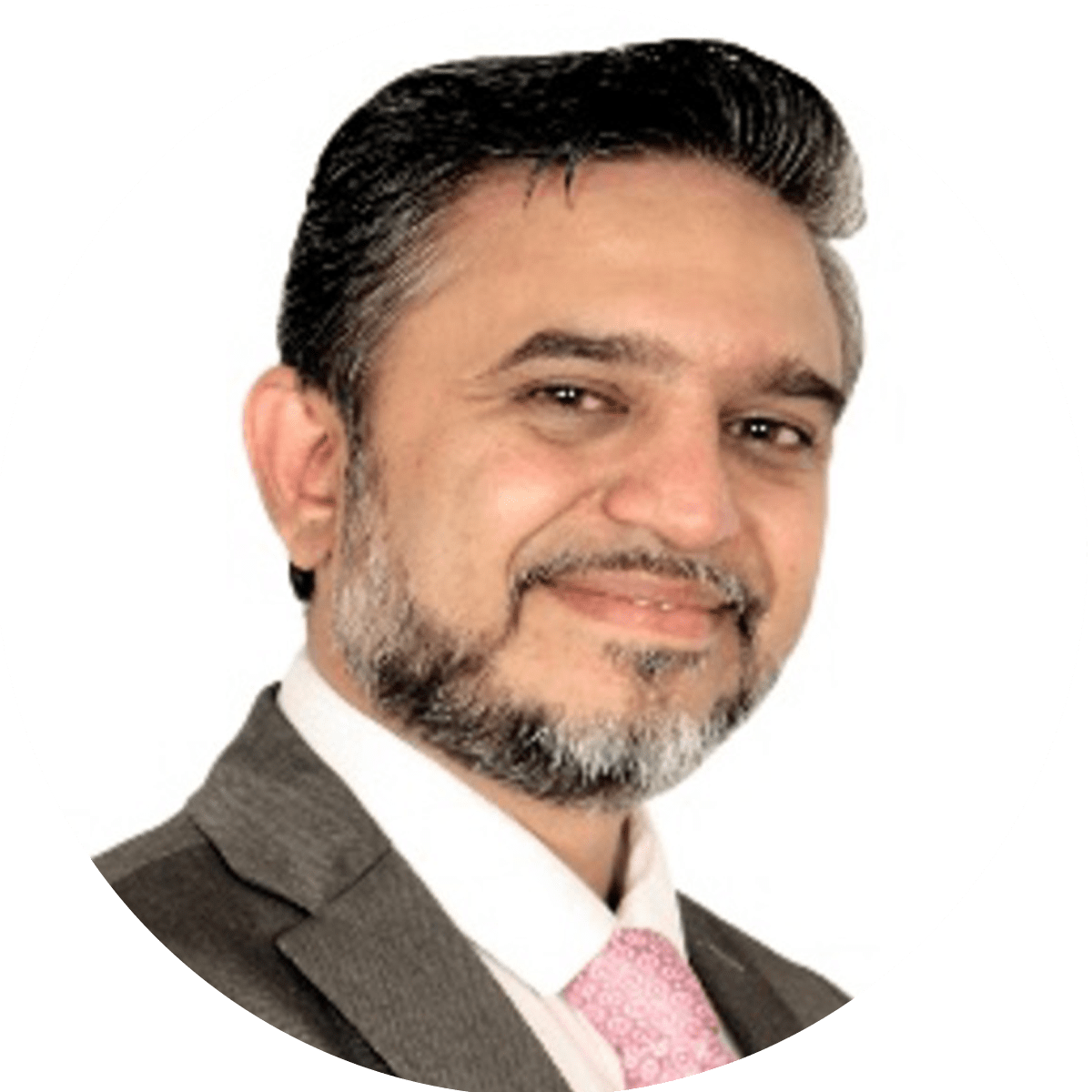 Nilesh Sonawane
Business Development Leader, Owens Corning
Nilesh has been working with Owens Corning for the last 11 years handling the insulation business for the company. He has represented the organisation at various government and industry forums like IGBC, NCCD, CII-Cold Chain Task Force, India Insulation Forum, Thermal Insulation Committee of BIS, and ISHRAE/ASHRAE. His passion for leading techno-commercial assignments has resulted in many firsts in India including, the XPS foam-based insulation, and large-scale commercialisation of external wall insulation system. Nilesh has held various leadership positions, VP – Marketing with a composite material start-up and Product Manager-Insulation products with Styrenics major. Nilesh, is an alum of IIM–Ahmedabad, NMIMS-Mumbai, and MIT-Pune.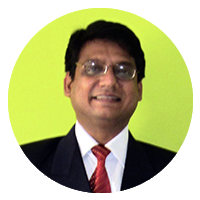 Jiten Prajapati
Principal Architect, Jiten Prajapati

Jiten Prajapati is an architect, teacher and GRIHA – CP based in Mumbai. He has been involved in a range of architectural and research projects pertaining to sustainability since 1994. The focus of his consultancy is on design innovation, client satisfaction and research. He was a consultant for IGP-Gulbarga, which is the first passive cooled public building in India to be awarded LEED Gold Rating by the US GBC. He is the author and co-author of several books, articles, papers and software tools for sustainable architecture.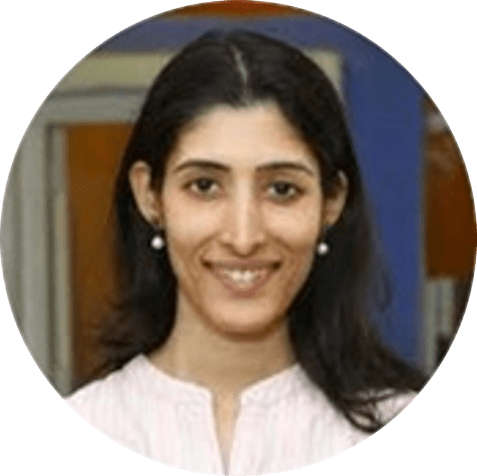 Deepa Parekh  
Ex – Associate Director, Lead- Sustainability Education, Environmental Design Solutions Pvt. Ltd.
Deepa is an architect and building science professional and leads the 'Sustainability Education' vertical at EDS. Her work at EDS includes facilitating green building certifications, high-performance building consulting, whole building energy, and daylight simulations, green building policy research, analysis and communications. She is A USGBC Faulty and ECBC Master Trainer, she has conducted over 40 training programs for a varied group of learners in various formats including online programs and in-person workshops. Deepa is also actively engaged in academics by regularly teaching graduate-level courses, being part of juries, giving expert talks as well as advising students on their graduate thesis.
Manjunath LR
Vice President, JSW Cement Limited – Direct Sales and Sustainability Initiatives
Dr.L.R. Manjunatha is a techno-marketing, sustainability, and branding expert with 30 years of experience in the construction and building materials industry in India. He has worked with leading business houses like JSW Group, Reliance Industries, Zuari Cement Limited, and Prism Johoshon, and has been working in the management committees with professional bodies like Indian Concrete Institute, INSTRUCT, ISTD, ACCE(I), BMTPC, RMCMA, GCCA and BIS in various committees. His research interests are green building materials, RMC, Sustainable construction, 3D Printing, blended cement, HPC, and durability in construction.
On-site Construction Worker Housing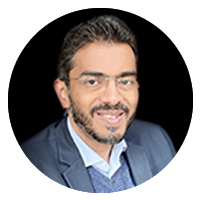 Aalok Deshmukh
Co-Founder & MD, SuperHumanRace Pvt. Ltd.
Aalok is the Co-Founder and MD at SuperHumanRace Pvt. Ltd., a start-up at the intersection of technology and sustainability. Aalok has over 20 years' experience in energy and sustainability strategy, implementation, consulting, and research in the corporate, government and non-profit sectors. Aalok is recognised as a Leadership in Energy and Environmental Design (LEED) Fellow. Previously, Aalok was at Schneider Electric India as Director – Sustainability & Influence Strategy. He has also headed the USAID-funded bilateral ECO-III Project. Earlier, Aalok has worked as Senior Consultant, Built Environment at Rocky Mountain Institute (RMI), USA.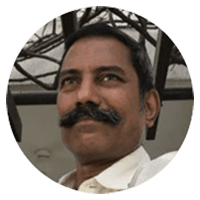 Surya Kakani
Founder and Principal, Kakani Associates
Surya represents Kakani Associates, a practice he established with his partner Jaai as a collaboration between architecture and design in 1995 each informing the other and subsequently informing a way of life. His work situates itself in the larger modernist paradigm of efficiency and seeks to integrate a holistic understanding of structure, construction, and design, broadly related to sustainability along with the habitual essence of buildings. The ethos of his work has been to achieve efficiency in operation, minimise waste and match form and expression closely to the imperatives of the chosen construction systems and processes, keeping in mind the subtlest needs of the dwellers. Surya is the former Dean of the Faculty of Architecture at CEPT University.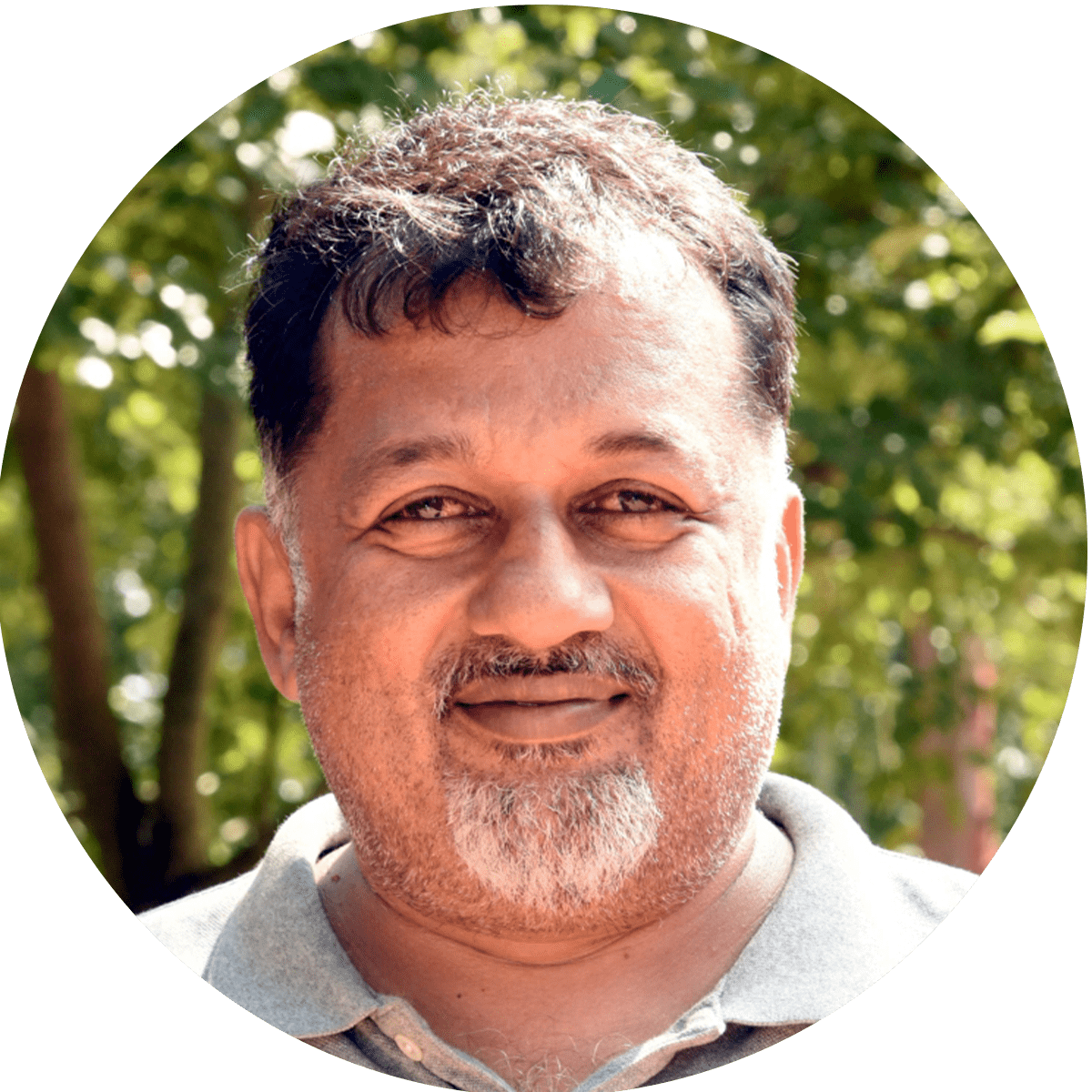 Manjunath BL 
Independent Structural Consultant, Manjunath and Co.
Manjunath has 25+ years of experience in structural engineering, design, construction, and management. He has worked on design and detailing using specialised techniques for educational institutions, material handling plants in thermal stations, industrial buildings, townships, commercial complexes, hotels, group housing, resorts, etc. He began practicing as an independent structural consultant in 1994. He enjoys deciphering the seed of the structural system while designing and exploring materials to their full potential and considering their maximum stretchable bandwidth before failure. He learns about structures from nature and his vision for the role of engineering in design and of design in engineering was shaped by humanistic values, rather than simply technical principles.
Community Resilience Shelter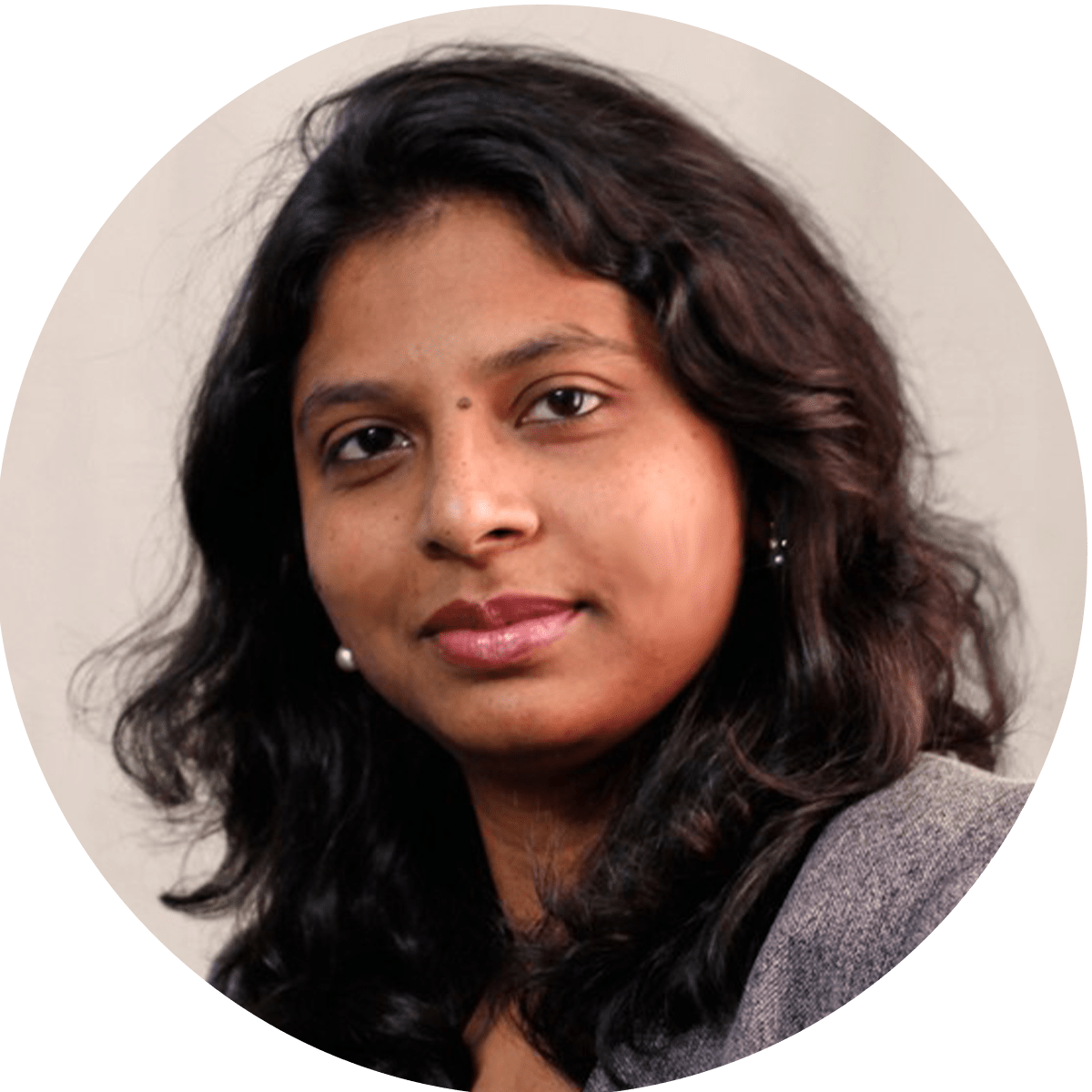 Swati Puchalapalli
Director, TerraViridis Consultants LLP
Swati Puchalapalli has 20+ years of experience in sustainable design, computational analysis, and environmental policy research. A strong proponent of passive design, she combines learnings from vernacular with simulation-based data driven approach to building design. She focuses on high performance and high comfort leading to net-zero design along with value engineering in the areas of energy, water, and waste. Her projects range from sustainability consultancy to policy research and training, spread across various continents. She is a founding member of GRIHA Council and a visiting faculty at CEPT University and Manipal University.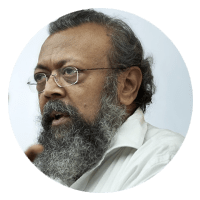 Sanjay Prakash
Principal, SHiFt Studio
Sanjay Prakash is the Principal of SHiFt: Studio for Habitat Futures, committed to energy-conscious architecture, eco-friendly design, and people's participation in planning, music, and production design. His professional and personal life integrates urbanism and sustainability. His practice and research over 40 years include passive and low-energy design, hybrid air-conditioning, autonomous energy and water systems, bamboo, wood, and earth construction, community-based design of the common property, and computer-aided design. He has mentored hundreds of professionals. He co-founded Future Institute and Himalayan Institute for Alternatives, Ladakh.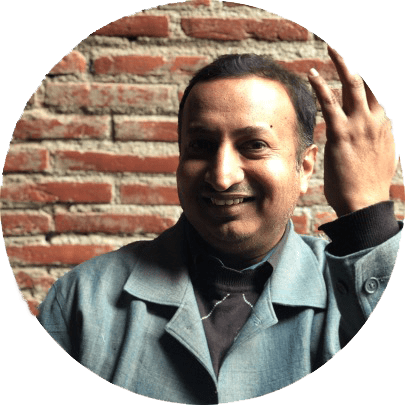 Peeyush Sekhsaria
Independent Natural Resources & Disaster Risk Management Consultant
Peeyush Sekhsaria is an Architect and Geographer by training. His work in the last 15 years has been in the areas of Disaster Risk and Natural Resources Management, including a 6-year stint with a multilateral agency. He has worked extensively on Multi-purpose Cyclone and Flood Shelters, post-disaster housing reconstruction, and nature-based solutions for disaster risk mitigation. He works as an independent consultant based out of Delhi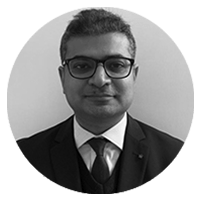 Harsh Thapar
Founder, Envirolyser
Harsh Thapar, an Architect and Environmentalist, believes that sensitive design can go a very long way to make people's lives better. He is passionate about the use of building science and technology to design healthier and environment-friendly buildings. After studying Sustainable Environmental Design at the Architectural Association School, London, he worked as an Associate at Foster and Partners, London. He achieved the title of a Charted Environmentalist in the UK recognising his expertise. After working as Vice President at HKS Architects New Delhi, he has recently founded an organisation called Envirolyser. Harsh has worked on high-performance building and master planning projects like the Masdar, Abu Dhabi ( envisioned as a net-zero carbon city and powered with renewables), New Apple Campus at San Jose ( LEED Platinum ), Bloomberg Head Quarters in London (BREEAM Excellent Building ) and Amaravati New Capital Complex in Andhra Pradesh in India.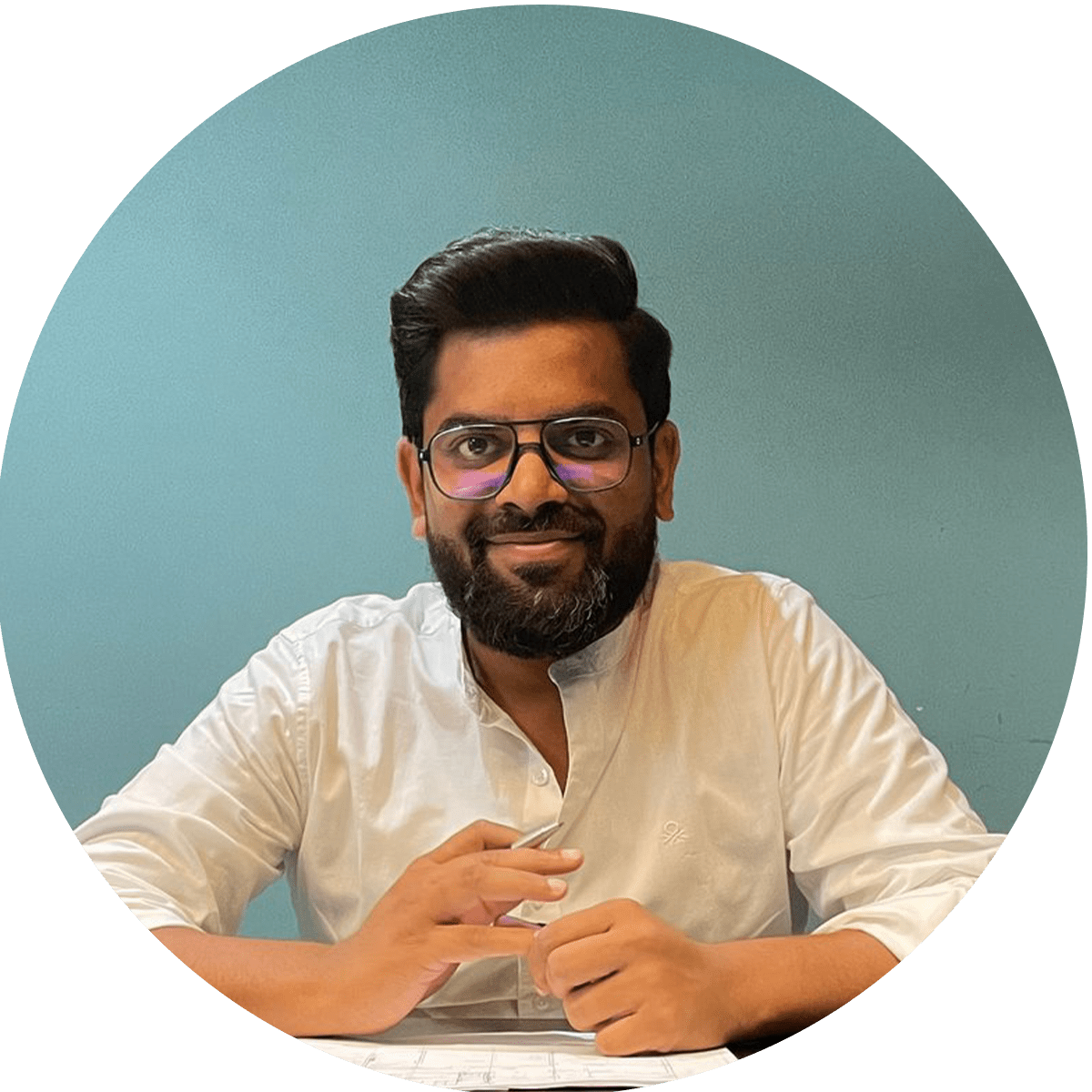 Monish Siripurapu
CEO and Founder, Ant Studio
Monish Siripurapu is an alumnus of SPA Delhi and IAAC, Spain and the founder and Principal Architect of Ant Studio. His studio has received international recognition for their work on Nature inspired Biophilic Passive Cooling Building Envelopes. Their nature based low-carbon air-cooling solution, called the 'CoolAnt', won the Asia Pacific Low Carbon Footprint Challenge and was funded by UNEP. Monish is a TEDx speaker and has also presented his work at the TMK knowledge forum part of G20 summit at Bali, Science Museum London, Google's Anthropocene, UCL Bartlett, CEDIM Mexico, IAAC Barcelona, and Construction symposium Ekaterinburg in Russia. He was a keynote speaker at the World Environment Day New Delhi, 2018. Monish was a visiting faculty at SPA, Delhi and has also lectured and exhibited his works in various IIT's and IIM's in the country. His works have also been published in the History Channel, CNN, World Economic Forum, Architectural Digest, Inhabitat, and ArchDaily.
Shailee Goswami
Tech Lead, Saint Gobain Research India
Shailee is an Architect and holds a Master's degree in building energy performance (BEP) from CEPT University, Ahmedabad. With over 7 years of experience in Building Science and Sustainable Architecture, she has worked on multiple projects related to energy efficiency, indoor comfort assessment, green building certifications, and integrated design. She is currently leading the building science team at Saint-Gobain Research India and is involved in simulations and measurements-based assessments of built-environment in Hot and Humid climates.
Samit Bhowmick
Co-founder, Vera Tatva
Samit is a co-founder at VeraTatva, a collaborative consulting firm that specialises in high-performance, sustainable building designs at little or no additional cost. He is a Mechanical Engineer with over 20 years of experience in the design and project management of MEP projects for a variety of applications like power plants, ships, commercial buildings, and pharmaceutical cleanrooms. Samit is passionate about performance-based design and believes that every designer should own the responsibility of minimising the environmental impact implied by his/her design.
Saswati  Chetia
Director, GKSPL
Saswati is Associate Director at GKSPL, a research and advisory firm working on building energy efficiency, resource efficiency in building material production and deployment of decentralised renewable energy systems. An architect and environmental planner by training, she has 15 years of experience working as an architect, green building consultant and building energy efficiency expert. She has managed the Indo-Swiss Building Energy Efficiency Project (BEEP) since 2012 and was part of the core team that developed the Eco-Niwas Samhita 2018 for BEE.
Dhiraj Wadhwa
Director, Commercial & Overseas Business, Carrier Corporation
At Carrier, Dhiraj has been managing and leading HVAC Businesses for the India region. He is currently responsible for the Commercial Business in the India region and the Overseas Business. He simultaneously engages with nodal agencies to advocate for Energy Efficient Built environments. A Mechanical Engineer with a Post Graduate Diploma in Business Management, Dhiraj has over two decades of experience in the HVAC segment. His passion for energy efficiency encourages him to share the same knowledge with the HVAC fraternity for its application at suitable platforms.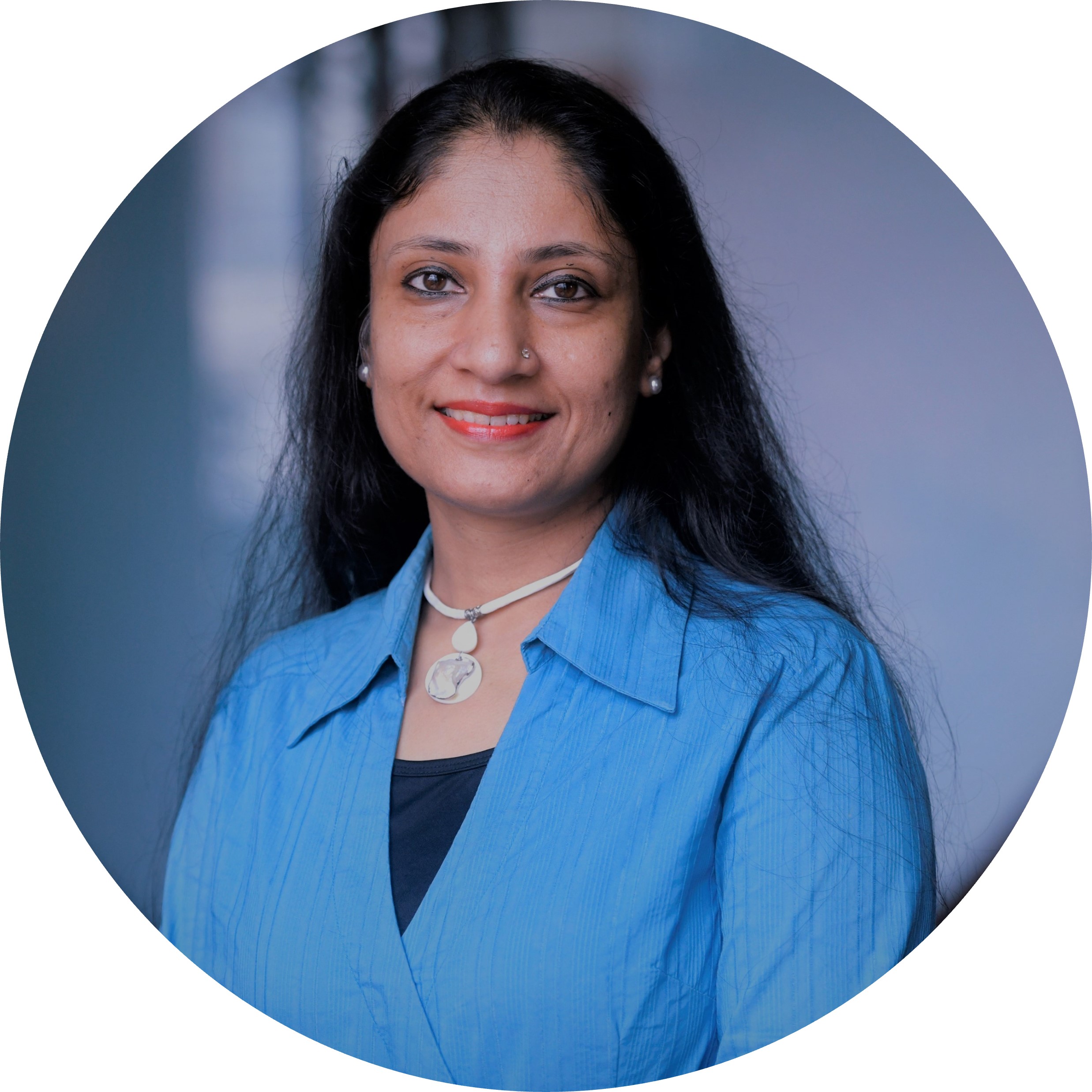 Sunita Purushottam
Head of Sustainability, Mahindra Lifespace Developers Ltd.
Dr. Purushottam is a physics postgraduate with a Ph.D., in environmental science and engineering from IIT Mumbai. She has over 25 years of sustainability strategy and environmental consultancy experience in the areas of environmental impact assessment; air pollution modeling and meteorology; GHG emissions inventory and carbon offsets; carbon neutrality strategy; waste management strategy; and water risk, technology solutions for sustainability, and CSR. Sunita has worked with regulatory bodies in UK and India in various infrastructure development projects, city planning, and construction projects covering environmental impacts and mitigation. During her career spanning 25+ years, she has served in Infosys, SENES Consultants, and Casella Stanger; and as a founding member of a startup in the area of Sustainability Tech Solutions. She has authored many white papers on Sustainability and is a speaker in national and international forums.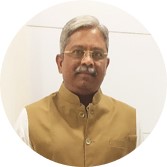 Arunkumar BS
Asst. Vice President – Projects, Brigade Group
Arun has a Diploma in Civil Engineering and a Bachelor's in Civil Engineering and has over 38 years of experience in the construction industry. He has worked with Brigade Group for the past 9 years and previously worked for M/s Umiya Builders, Reliance Group, Kristal Group, and BEML Ltd. He has experience in constructing various civil engineering structures for Residential buildings- high rise, low rise and villas, industrial hangars, roads and pavements, bridges and culverts, swimming pools, stadiums, hospitals, schools, hostels, offices, township developments, and many more. His most recent project was constructing a 3 million sq. ft. platinum-certified commercial office building at Brookefields. Presently, he is leading a 6 million sq. ft. residential building project.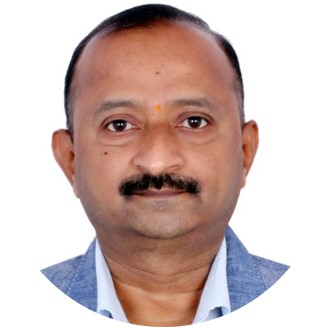 Devaraja TH
EVP (Electrical & HVAC), Sobha Limited
Devaraja is an Electrical Engineer from SSIT Tumkur. He heads the Electrical and HVAC function at SOBHA Limited. He has 30 years of experience in the field of design and execution of electrical systems in software company campuses, high-rise apartments, villas, 5-star hotels, and office complexes. He is an excellent trainer and a member of 'The Institution of Engineers'. Before joining Sobha, he worked as a lecturer and Class1 contractor.
Manisha Natarajan
Journalist and Editorial Voice on Real Estate & Urban Development  
Manisha is a noted journalist and editorial voice on Real Estate & Urban Development with a background in Economics, Journalism & Business Administration. She has hosted prime-time shows 'The Property Show' and 'Let's Talk Money' on NDTV 24×7, and 'Urban Reality' and 'The Real Deal' on CNBC-TV18.  Her connection with viewers comes from her well-researched shows which map urban transformation, sustainability, and inclusive housing, through the lens of policy & investments. She learned the ropes of television journalism, as a reporter for BBC World's 'Moneywise' & 'India Business Report'. Manisha has anchored over 2,000 hours of live business news, including key events such as the Union Budget, Economic Survey, Credit Policy, and Tax Roundtables with NDTV. She has also been a contributory columnist with the Indian Express, cnbctv18.com & ndtv.com. She has been invited to significant global events – the World Bank Spring Meet Sustainability Dialogue and New Cities Summit, Songdo, South Korea.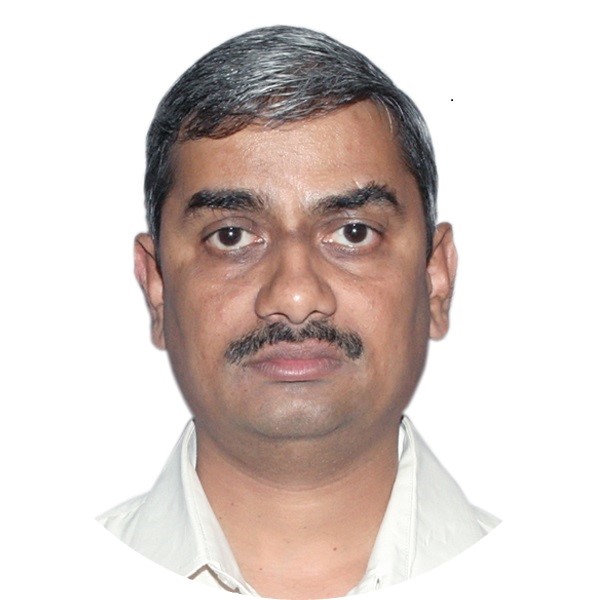 Arun Kashikar
Head Engineering, Oberoi Realty
Arun Kashikar holds a Master's in Structural Engineering and a Bachelor's in Civil Engineering from Sardar Patel College of Engineering, Mumbai. His areas of expertise are in construction technology, design management, seismic analysis and design, finite element analysis, analysis and design of RCC and steel structures, value engineering, and quality and safety management systems. He has vast experience in construction technology and innovation management, civil and structural designs and engineering coordination for projects in various sectors like real estate development, oil and gas, chemical and petrochemical, nuclear and industrial.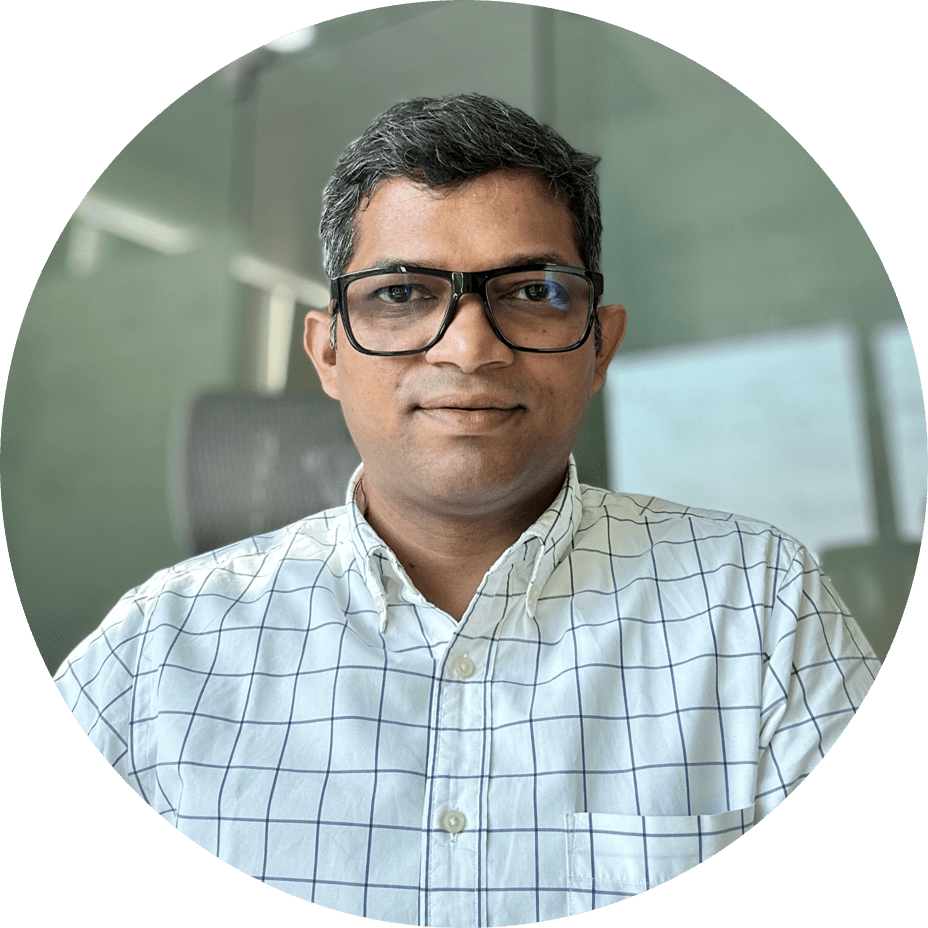 Jagadeesh Taluri
Founder and CEO, 1EQ Edutech Pvt. Ltd.
Jagadeesh is the CEO and Founder of 1EQ Edutech Pvt Ltd. He is an Architect and an IIM, Calcutta alumnus, and has over 22 years of professional experience in the design and development of large-scale corporate and institutional projects. He has spearheaded notable projects such as the National Secretariat Complex for the Royal Government of Bhutan and Suzlon One Earth Campus in Pune. He was trained in advanced energy simulations and low energy HVAC design by various International experts and US National Labs.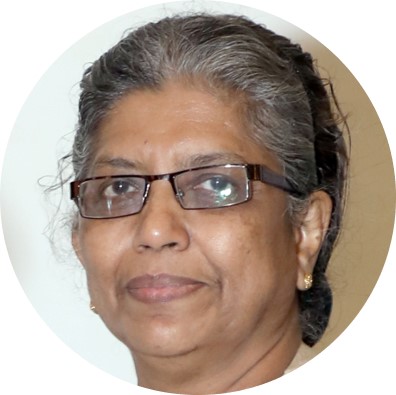 Dr. Roshini Rebecca Easow
Vice Chair, Research, ISHRAE
Dr. Roshini is a mechanical engineering graduate from the College of Engineering, Chennai. She has an M.Tech in Heat Transfer and Thermal Power Engineering from IIT Madras and a Ph.D. in Liquid Desiccant-based air conditioning from IIT Bombay. She is a Vice Chair of Research at ISHRAE since 202o, and a Committee Member of ISHRAE Honors & Awards since 2021. She is a retired professor of Mechanical Engineering from Sardar Patel College of Engineering, and post-retirement became Vice Principal and Dean Academic, at St John College of Engineering, Palghar. In  2019, she was the only representative from India in the "Women in the Refrigeration and Air Conditioning Industry: Personal Experiences and Achievements", published by UNEP. She also authored the booklet "Best Practices in Installation and Use of Split and Window air conditioners", prepared for the International Copper Association, India in 2018.

Harleen Oberoi
Head – Project Management, Tata Realty & Infrastructure Limited & Sr. VP, Tata Housing Development Company Ltd.
Harleen Oberoi has over 30 years of experience in project management and construction across projects in India and the overseas market. He was previously Senior Executive Director of Project Management at Colliers International India, Executive Director at Brookfield Global Integrated Solutions, and Executive Director at Cushman & Wakefield India. He also set up the Project Management for the business of AECOM in India. He holds a post-Graduation degree in Construction Management from NICMAR, and a Civil Engineering Degree from NIT, Kurukshetra.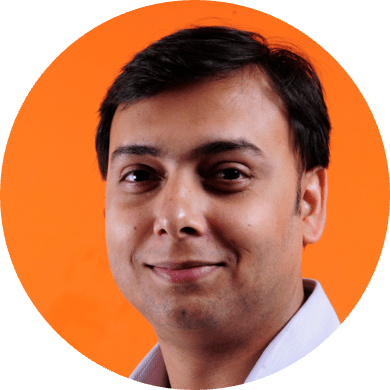 Devesh Chandra Srivastava
Sr. Vice President – PR and Marketing, Religare Enterprises Ltd
Devesh, a senior journalist, and a seasoned marketer, has 16-plus years of experience in journalism, strategic communications, and business advocacy. In his current role at Religare Enterprises, he is responsible for the overall direction and strategy of marketing at the core investment company and its two subsidiaries, Religare Housing Development Finance Corporation Ltd and Religare Finvest Ltd. Prior to this, he was a strategic communications advisor to the International Finance Corporation (IFC), a member of the World Bank Group. Previously, he also handled marketing mandates within the consulting space, including his role at JLL India and Grant Thornton Advisory. Being a writer with the mainstream media and a sustainability enthusiast, he has extensively written on real estate markets and urban development. With expertise in providing breakthrough public relations and content strategy, he has successfully run marketing campaigns and implemented and managed large-scale communication assignments for private sector companies, government departments, and multi-lateral organisations.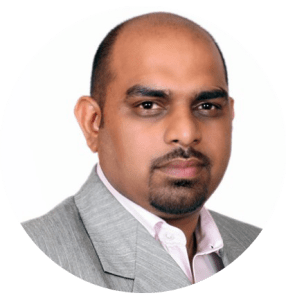 Abbasali N. Ookabhoy
President – Design and Engineering, Puravankara Ltd.
Abbasali N. Ookabhoy has worked with design consultancies and leading developers across India, seamlessly collaborating within diverse, wide-based, multi-stakeholder environments. He has been providing active support through design, innovation and thought leadership to businesses in the real estate sector, with a strong focus on corporate, commercial architecture and high-end luxury residential design, creating a significant impact and value towards these businesses and the customer at large. In both his roles as a design consultant and as a development manager, he continues to approach his work with the strong belief that one must simultaneously 'design', understand the financial model and demonstrate 'leadership' to be able to create sustained value on any project or towards a business.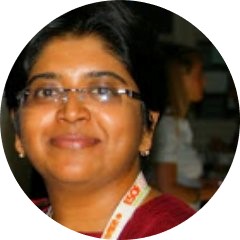 KumKum Dasgupta
Senior Journalist
KumKum Dasgupta is a New Delhi-based senior journalist with over 25 years of experience in the media industry. She has worked in top media companies in the country. She writes on education, environment, gender, urbanisation, and civil society. KumKum is also a Chevening scholar.
Prakhar Aggarwal
Chief Services & Solutions (Nest-In Business), Tata Steel
Prakhar has a Bachelor's in Computer Science Engineering from Sir M. Visvesvaraya Institute of Technology in Bangalore, and an MBA in Marketing, Finance and IT from Xavier Institute of Management, Bhubaneswar. He is a business development and marketing professional with 14+ years of experience in branded product sales, business development, brand management, and innovation. Prior to joining Tata Steel, he worked for Nokia R&D as a Sr. R&D Engineer.
In his initial few years with Tata Steel, he has been responsible for curating Nest-In brand and developing it from an initiative to a construction solutions brand. After that, he handled branded product sales for Tata Steel in Haryana, Chandigarh, Punjab & HP, amounting to Rs. 750 Cr per annum. In his current role at Services & Solutions, as Chief Services & Solutions (Nest-In Business), he is responsible for scaling up Nest-In construction solution business to a Rs. 1000 Cr brand in the next 2 years. He has a keen interest in new construction technologies and how innovation in solutions and products can be utilised to give an improved customer experience.