Jury for 2021-22 Challenge
The submissions by finalists of the 2021-22 challenge were reviewed by these experts. They have many years of experience in the buildings sector. Each division panel had a combination of people with expertise in the areas of building design-construction, building science and sustainability, and manufacturing and scaling up.
Samit Bhowmick
Co-Founder, VeraTatva
Samit is co-founder at VeraTatva, a collaborative consulting firm that specializes in high performance, sustainable building designs at little or no additional cost. He is a Mechanical Engineer with over 20 years of experience in design and project management of MEP projects for a variety of applications like power plants, ships, commercial buildings and pharmaceutical cleanrooms. Samit is passionate about performance based design and believes that every designer should own the responsibility of minimizing the environmental impact implied by his/her design.
Samit Bhowmick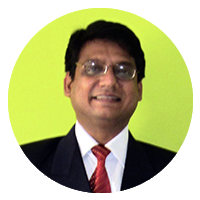 Jiten Prajapati
Principal Architect, Jiten Prajapati

Jiten Prajapati is an architect, teacher and GRIHA – CP based in Mumbai. He has been involved in a range of architectural and research projects pertaining to sustainability since 1994. The focus of his consultancy is on design innovation, client satisfaction and research. He was a consultant for IGP-Gulbarga, which is the first passive cooled public building in India to be awarded LEED Gold Rating by the US GBC. He is the author and co-author of several books, articles, papers and software tools for sustainable architecture.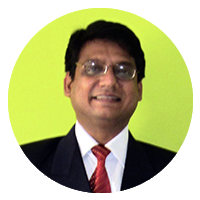 Jiten Prajapati
Dhiraj Wadhwa
Director, Commercial & Overseas Business, Carrier Corporation

At Carrier, Dhiraj has been managing and leading HVAC Businesses for the India region. He is currently responsible for the Commercial Business in the India region and the Overseas Business. He simultaneously engages with nodal agencies to advocate for Energy Efficient Built environments. A Mechanical Engineer with a Post Graduate Diploma in Business Management, Dhiraj has over two decades of experience in the HVAC segment. His passion for energy efficiency encourages him to share the same knowledge with the HVAC fraternity for its application at suitable platforms.
Dhiraj Wadhwa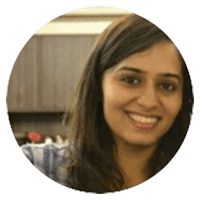 Shailee Goswami
Projects Lead, Building Science team, Saint-Gobain India Pvt. Ltd. (R&D)
Shailee is an Architect and holds a Master's degree in building energy performance (BEP) from CEPT University, Ahmedabad. With over 7 years of experience in Building Science and Sustainable Architecture, she has worked with multiple projects related to energy efficiency, indoor comfort assessment, green building certifications, and integrated design. She is currently leading the building science team at Saint-Gobain Research India and is involved in simulations and measurements based assessment of built-environment in Hot & Humid climates.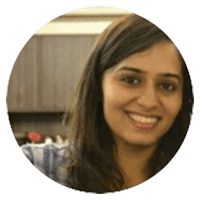 Shailee Goswami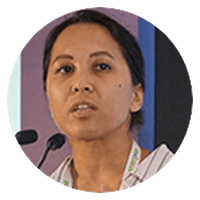 Saswati Chetia
Associate Director, Greentech Knowledge Solutions Pvt. Ltd. (GKSPL)
Saswati is Associate Director at GKSPL, a research and advisory firm working on building energy efficiency, resource efficiency in building material production and deployment of decentralized renewable energy systems. An architect and environmental planner by training, she has 15 years of experience working as an architect, green building consultant and building energy efficiency expert. She has managed the Indo-Swiss Building Energy Efficiency Project (BEEP) since 2012 and was part of the core team that developed the Eco-Niwas Samhita 2018 for BEE.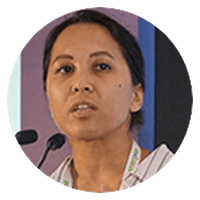 Saswati Chetia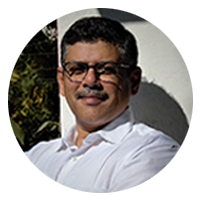 L Venkatesh
Director, Integrated Digital Delivery, Invicara
L Venkatesh is an architect who has started a new innings as a sutradhar for digital tech in design. After active designing for more than 25 years, he has shifted his focus to digital delivery and technology at the intersection of the drawing board and site. He has a Master's in Architecture from Iowa and a Bachelor's from the erstwhile University of Roorkee.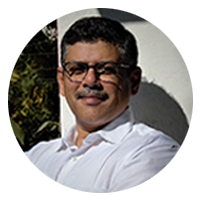 L Venkatesh
On-site Construction Worker Housing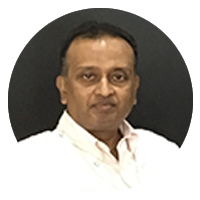 Isaac Emmanuel
Head – Innovation Management & Strategic Alliances, Inclusive Business, Covestro (India) Pvt. Ltd.
Isaac Emmanuel has been immersed in the world of polymers for the past 29+ years in various capacities of Sales, Marketing, Business Development, Advocacy, Innovation and Sustainability, and almost all his career with the company which has invented high-tech materials. He has pioneered introductions of new materials into the country as well as innovations involving affordable housing and agro-waste usage for construction. His industry contributions have been as Executive Committee Member of the Indian Polyurethane Association, as well as the visionary behind India Insulation Forum and the Spray Foam Alliance of India; he recently took over as Editor – PU Today, the magazine of IPUA. Currently, Isaac works with the Inclusive Business arm of Covestro (India) where solutions based on sustainable innovations cater to the housing, food, water and sanitation security of underserved communities.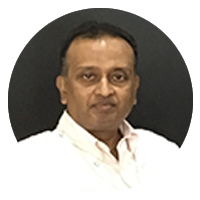 Isaac Emmanuel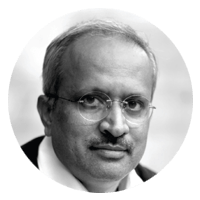 Rajan Rawal
Senior Advisor, Centre for Advanced Studies in Building Science and Energy (CARBSE)
Rajan Rawal is faculty member at CEPT University and Senior Advisor of Centre for Advanced Studies in Building Science and Energy (CARBSE) at CEPT Research and Development Foundation. He teaches energy-efficient built habitat, energy modelling and, energy policy at the postgraduate level. His work emphasis is on energy performance of human habitat and architectural science education.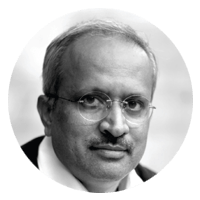 Rajan Rawal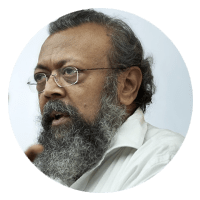 Sanjay Prakash
Principal, SHiFt: Studio for Habitat Futures
Sanjay Prakash is the Principal of SHiFt: Studio for Habitat Futures, with a commitment to energy-conscious architecture, eco-friendly design, people's participation in planning, music and production design. His professional and personal life integrates urbanism and sustainability. His practice and research over 40 years includes passive and low energy design, hybrid air-conditioning, autonomous energy and water systems, bamboo, wood and earth construction, community-based design of common property, and computer-aided design. He has mentored hundreds of professionals. He is a co-founder of Future Institute and Himalayan Institute for Alternatives, Ladakh.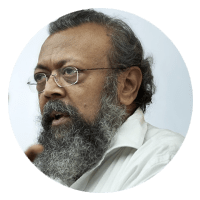 Sanjay Prakash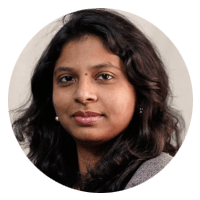 Swati Puchalapalli
Director, TerraViridis Consultants LLP
Swati Puchalapalli has 20+ years of experience in Sustainable design, computational analysis and environmental policy research. A strong proponent of passive design, she combines learnings from vernacular with simulation-based data driven approach to building design. She focuses on High performance and high comfort leading to Net Zero design along with value engineering in the areas of energy, water and waste. Her projects range from sustainability consultancy to policy research and training, spread across various continents. She is a founding member of GRIHA Council and a visiting faculty at CEPT University and Manipal University.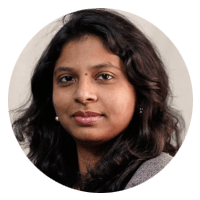 Swati Puchalapalli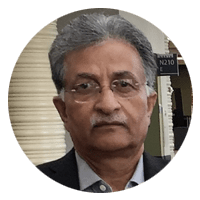 Gian Modgil
Founder, Sterling India
Gian Modgil is the founder of Sterling India, providing environment friendly building solutions. He graduated from Thapar University in Mechanical Engineering. He has served as President of both ASHRAE and ISHRAE associations in India. He has been involved with BIS for NBC-2005 and 2016 and BEE for ECBC 2007 and 2017. He is associated with various UN programmes for Energy Efficiency and green rating standards for buildings. He co-founded Sustainable Tourism Council of India with a vision to mobilize stakeholders in the Tourism Industry towards sustainability.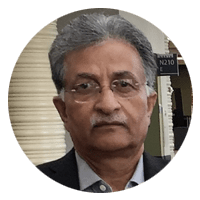 Gian C. Modgil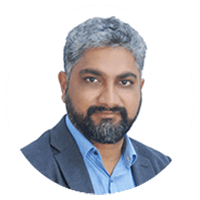 Madhusudhan Rao
Founder and MD, Oorja Energy
Madhusudhan Rao is the Founder & MD of Oorja Energy His expertise is in cleantech heating, cooling and ventilation solutions. He has 4 patents filed in these fields. He is a pioneer in introducing many new technologies at a commercial scale in India. These technologies include Radiant Cooling, Geothermal Cooling, Solar and Waste Heat based Cooling. He has been at the forefront of promoting low-energy and healthy buildings in India. He holds a Bachelor's in Mechanical Engineering and professional degrees from TERI University and Stanford Graduate School of Business.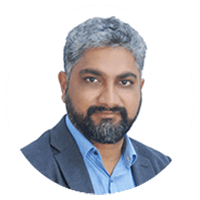 Madhusudhan Rao
Community Resilience Shelter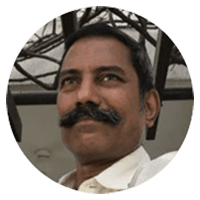 Surya Kakani
Founder and Principal, Kakani Associates
Surya represents Kakani Associates, a practice he established with his partner Jaai as a collaborative between architecture and design in 1995 each informing the other and subsequently informing a way of life. His work situates itself in the larger modernist paradigm of efficiency and seeks to integrate a holistic understanding of structure, construction and design, broadly related to sustainability along with the habitual essence of buildings. The ethos of his work has been to achieve efficiency in operation, minimize waste and match form and expression closely to the imperatives of the chosen construction systems and processes, keeping in mind the subtlest needs of the dwellers. Surya is the former Dean of the Faculty of Architecture at CEPT University.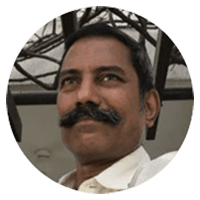 Surya Kakani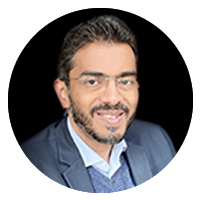 Aalok Deshmukh
Co-Founder & MD, SuperHumanRace Pvt. Ltd.
Aalok A. Deshmukh is Co-Founder and MD at SuperHumanRace Pvt. Ltd., a start-up at the intersection of technology and sustainability. Aalok has over 20 years' experience in energy and sustainability strategy, implementation, consulting, and research in the corporate, government and non-profit sectors. Aalok is recognized as a Leadership in Energy and Environmental Design (LEED) Fellow. Previously, Aalok was at Schneider Electric India as Director – Sustainability & Influence Strategy. He has also headed the USAID-funded bilateral ECO-III Project. Earlier, Aalok has worked as Senior Consultant, Built Environment at Rocky Mountain Institute (RMI), USA.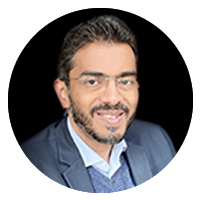 Aalok Deshmukh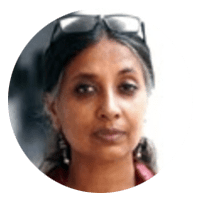 Anamika Prasad
Director, Environmental Design Solutions
Anamika Prasad is an architect with a specialization in energy efficiency. She founded Environmental Design Solutions (EDS), an energy efficiency advisory firm, in 2003. EDS works in the areas of energy simulation, building codes and policy, and green building certification. Anamika graduated from SPA, New Delhi, and holds an MS from Arizona State University, USA.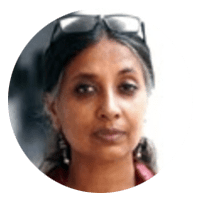 Anamika Prasad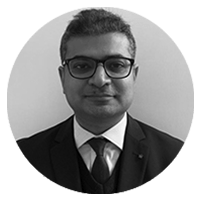 Harsh Thapar
Founder, Envirolyser
Harsh Thapar, an Architect and Environmentalist, is passionate about applying building science, new technologies and tools for designing healthier, greener buildings. After studying Sustainable Environmental Design at the Architectural Association – London, he worked as Associate, Foster + Partners – UK and later as Vice President, HKS Architects – India. He recently founded a consultancy -Envirolyser. Harsh has delivered on prominent high-performance projects like the Masdar City – Abu Dhabi, New Apple Campus – San Jose (LEED Platinum), Bloomberg HQ office – London (BREEAM Outstanding Building) and Amaravati New Capital Complex in Andhra Pradesh – India.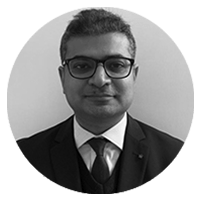 Harsh Thapar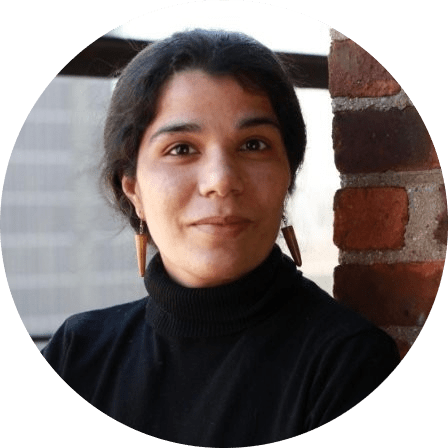 Aarti Nain
Aarti Nain is an energy efficiency policy specialist with expertise in healthy and net-zero energy buildings, sustainable cooling, energy efficiency financing and ESCOs, utility DSM programs and market development of low-carbon building technologies. Aarti advises think tanks such as Global Building Performance Network and Council on Energy, Environment and Water in developing policies for India and South Asia.
Aarti has advised central and state governments and the private sector in implementing market-oriented energy efficiency programs that increase the cost-effectiveness of sustainable technologies. Notable among these are the ESCO-model-based Super-efficient Air Conditioning Program and Building Energy Efficiency Program with EESL. Important policy development work in India includes an update of the Energy Conservation Building Code 2017. Aarti is a recipient of the Chevening Gurukul Fellowship from the University of Oxford and has a Master of Science from Carnegie Mellon University.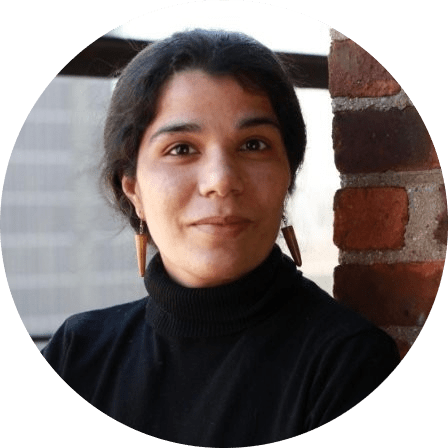 Aarti Nain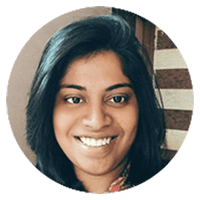 Shriti Pandey
Founder, Strawcture Eco
Shriti is Founder of Strawcture Eco, the first company in India to make homes and school using Compressed Agri-fiber panels which is a 100% green building material. Her initiative stops crop stubble burning which is leading cause of air pollution in North India . The panels are 100% Green alternative to Gypsum, Wood based panels for External & Internal built environment. The company promotes Circular Economy business model in Construction Industry one of the biggest emitter of GHGs. We made a 7000 sqft hospital for covid relief in Patna. Every m2 of our building material stores 30kg of Carbon dioxide and so far we have stopped 36,000 Tonne of Co2 from being emitted.
She has a Master's in Construction Management from New York University and B.Tech in Civil En- gineering. She is a TedX Speaker , United Nations Social Impact Challenge Award Winner in August 2018 in New York City. The first pilot house build by Strawcture Eco won the " GREEN BUILDING PROJECT AWARD " by Smart Cities Expo in New Delhi in June 2019 . Strawcture Eco is IIM Bangalore, Banasthali University and SELCO Foundation. Shriti is also Acumen & Echoing Green 2020 Fellow.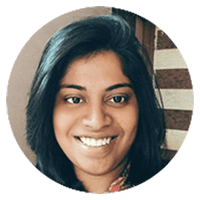 Shriti Pandey