Project Partners
Project Partners include developers as well as other real estate proponents who can take up a leadership role to change the future of our buildings and communities by joining the Solar Decathlon India effort.
Each participating team in Solar Decathlon India partners with a developer or a client (Project Partner) whose project they will work on. A Project Partner gets the following benefits:
A ready net-zero-energy-water design solution prototype for future work. Some teams may also produce market-ready solutions in the incubation phase.
Attend the Design Challenge Finals in May, see the presentations, and meet students from various teams.
Direct exposure to some of the best students and young professionals with the opportunity to recruit the best talent in the market.
Exposure for the Project Partner's team to high performance and affordable design strategies.
Relevant media exposure related to the Solar Decathlon India and high-performance buildings. Name and logo displayed on the Solar Decathlon India website.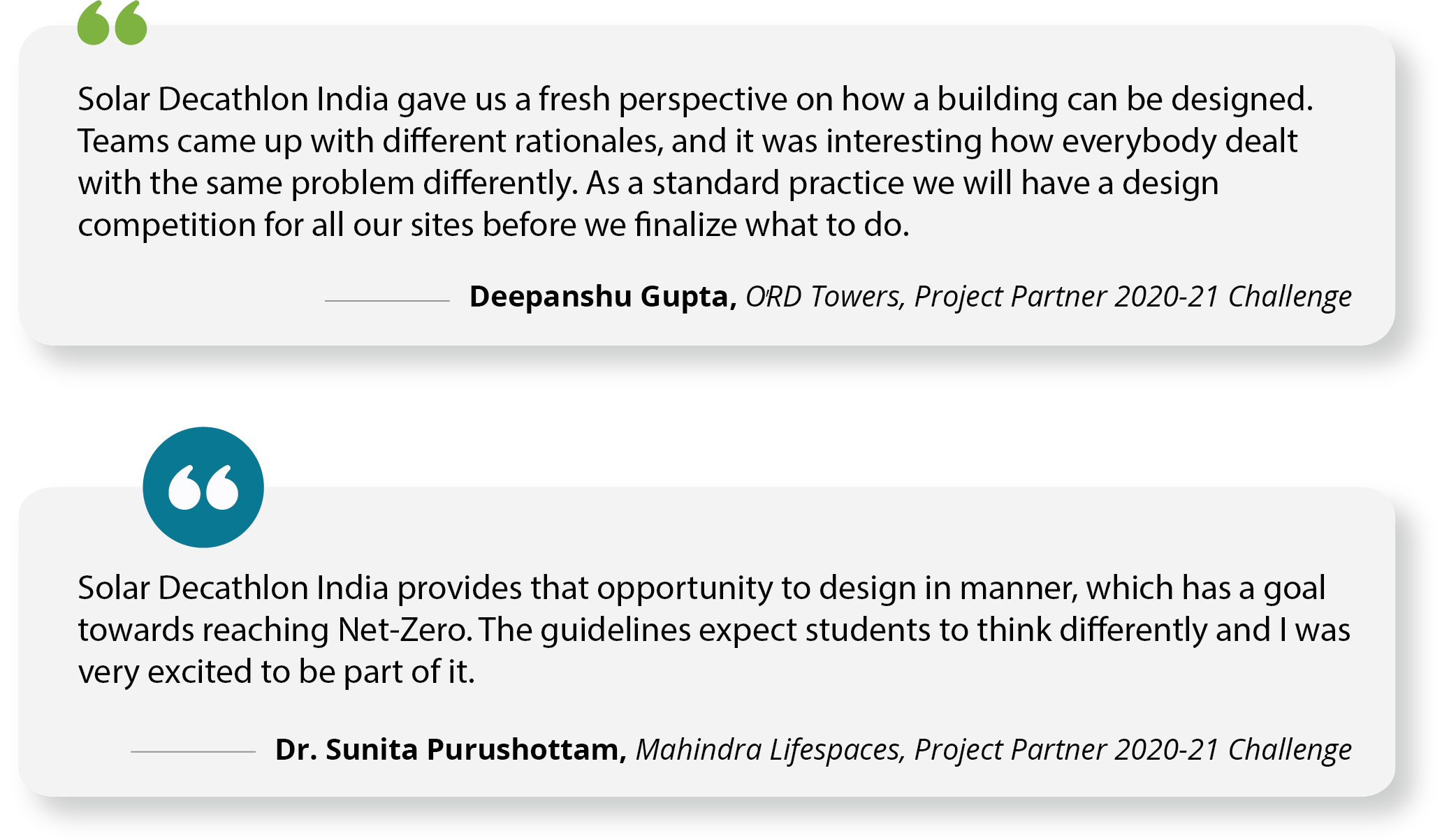 Our Project Partners from the 2021-22 Challenge