About the Challenge
Solar Decathlon India is a Net-Zero Building Challenge for postgraduate and undergraduate students from Indian institutions. They learn and design net-zero-energy-water, affordable, and resilient buildings to combat climate change through the buildings sector. Student teams partner with real estate developers and develop affordable and industry-ready solutions for real building projects. It is a hands-on, practical, innovation-based challenge that moves the construction and real estate industry towards implementing net-zero solutions developed by students.
In the 9-month-long challenge, students and their faculty mentors learn building science with the help of online Self-Learning Modules and expert mentorship and test their ideas using building simulation software. These final designs have to be innovative, affordable, practical, and market-ready.
Benefits of Participating
For students
This is learning rebooted! 
Online Self-Learning Modules and webinars by sustainability experts teaching Building Science concepts and best practices 

Access to expert mentors in the Technical Resource Group

One-year licenses to simulation software and tutorials

Hands-on experience on real projects, and networks with real estate developers and the industry

Finalists get access to an Internship Program with top organisations in the field of sustainability and net-zero

Incubation opportunities to selected finalist teams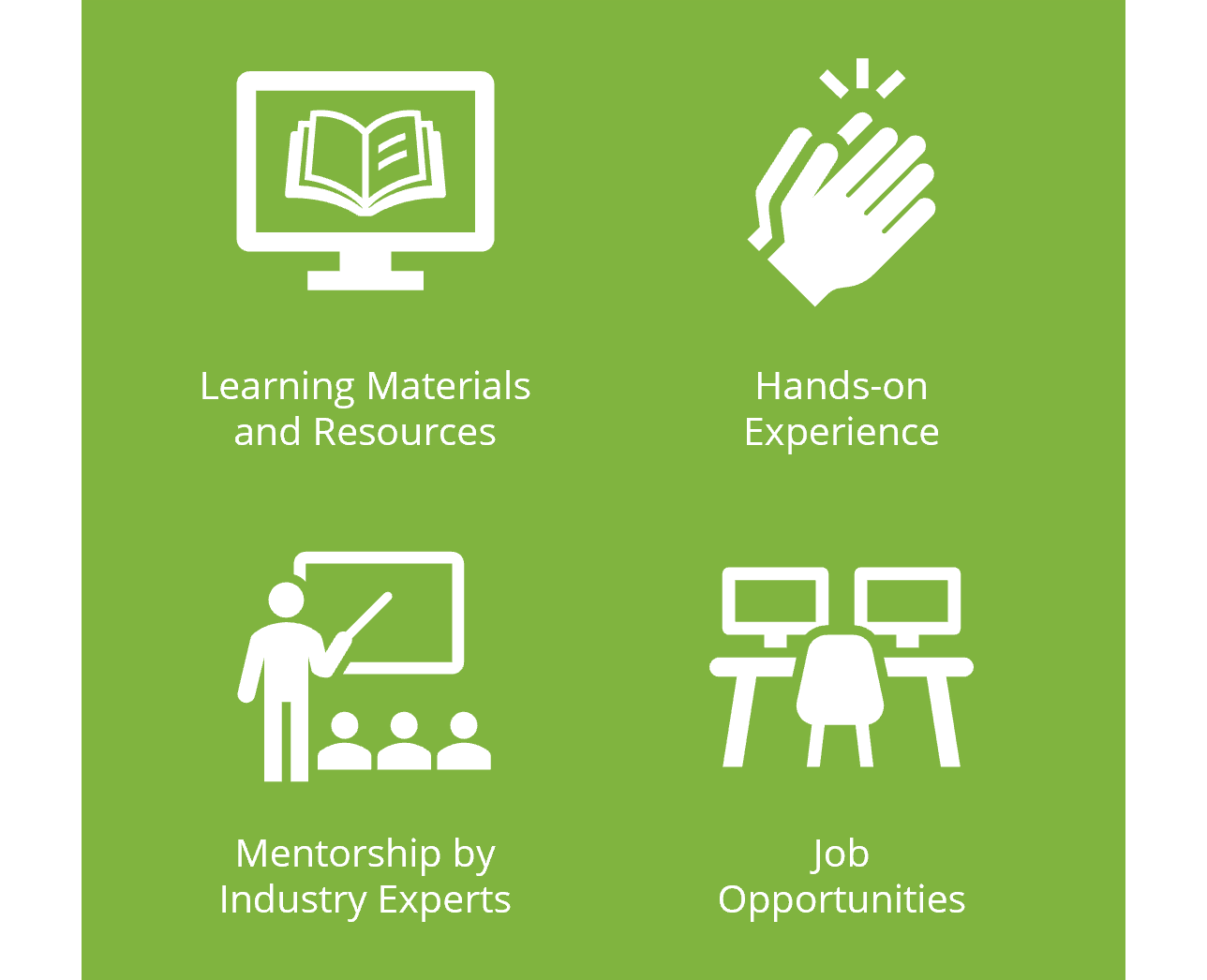 For Educational Institutions
Solar Decathlon India provides a platform and support to academic institutions, helping your students learn how to respond to climate change and get placement opportunities.
Local and national recognition for the institution as a leader in addressing climate change

Learning material and industry mentorship to help faculty to augment the curriculum 

Access to pan-India Faculty Conference to discuss mentoring methods, learn from peers, and share ideas to develop curricula related to climate change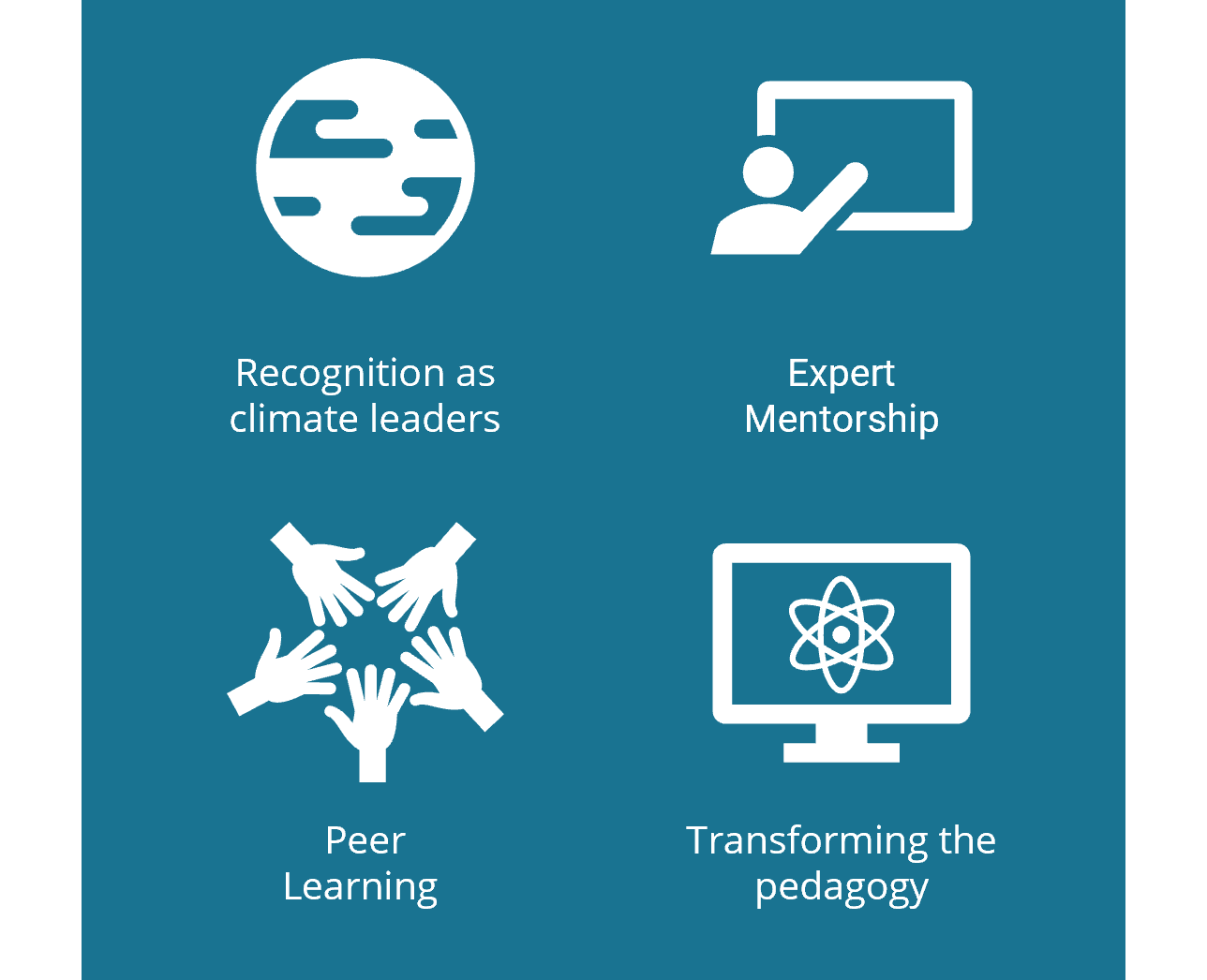 For Project Partners
A Project Partner can be a developer or another entity that intends to own or invest in a building project. Each participating team collaborates with a Project Partner whose project they will work on. 
Risk-free net-zero-energy-water design solution

Opportunity to interact with leaders and innovators in the industry

Chance to attend the SDI Finals and see the solutions presented by all teams

Opportunity to recruit the best talent in the market

Media exposure and recognition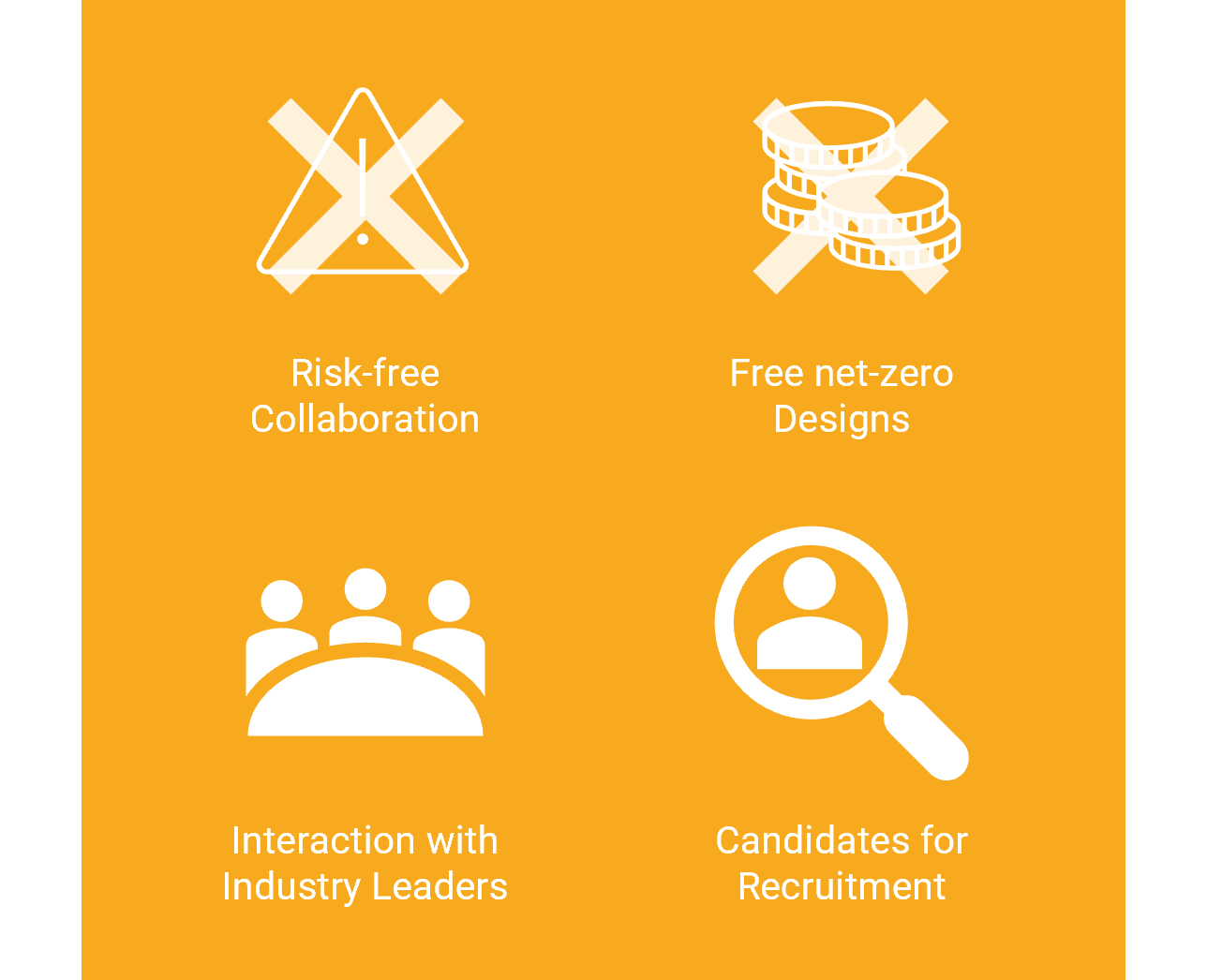 For Industry Partners
An Industry Partner can be a building product manufacturer, technology supplier, or knowledge provider. Benefits of being an industry partner are
Innovation: Opportunity to see innovations and mentor innovators. Industry Partners can collaborate with the teams or the institutions towards arrangements for sharing the intellectual property developed.
Recruitment: Opportunity to recruit the best talent in the market.
Exposure: Media exposure related to SDI, and products/technologies/services related to high-performance buildings.
Learning: Complimentary access to SDI's e-learning modules on net-zero building science.
Eligibility and Forming a Team
Undergraduate or post-graduate students from any Indian institution, from any background, can participate! A team can be made up of a minimum of 5 and a maximum of 15 students. Each team needs to be multidisciplinary, with at least one student from a background in Architecture/Building Science and one in Engineering. Each team must have a faculty advisor, who mentors the team. Each team must partner with a developer or a client whose project they will work on.
Competition Fee
The competition/registration fee for the 2023-24 Challenge is a non-refundable fee of INR 6,000 (Indian Rupees Six Thousand only) per team.